Being a place where marketers come to increase the conversions of their app pages, we, more than others, realize the importance of uncovering the bottlenecks of your app page. That's why we've developed a tool that helps you identify the potential problems of your app and indicate your points of growth.
Get introduced to the SplitMetrics App Audit

Smart Alarm Clock app was taken just as a sample app.
Step by step, the tool scans the app page, reviews its name, icons, screenshots, and the general info related to your app, and it shows a list of recommendations with marks that indicate whether they hold true or not. Each recommendation comes with an explanation on why we consider it worth paying attention to. While some of the recommendations are evident, some might reveal hidden issues.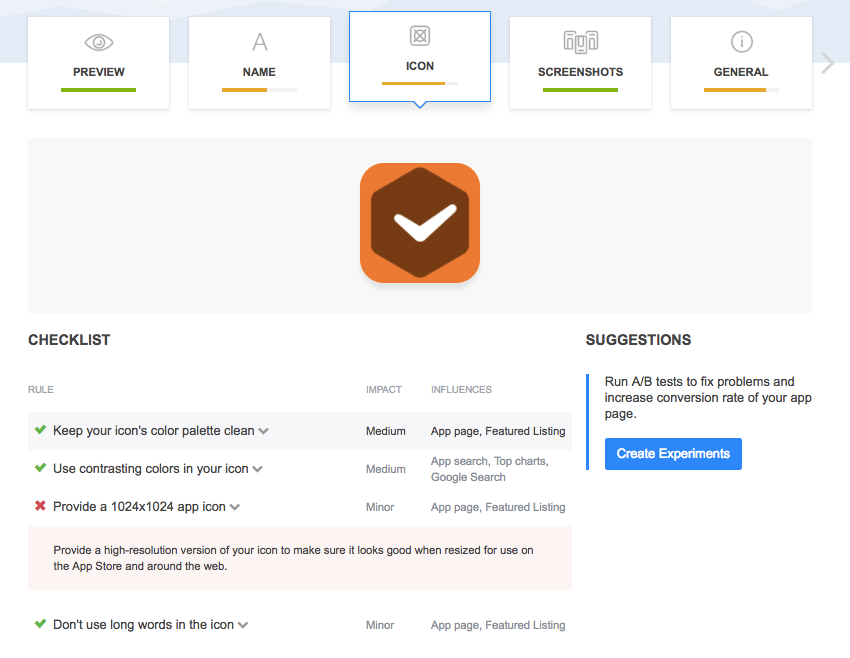 Special attention is paid to the icon preview
In the preview section, you can test how your icons will look on the App Store, different devices, and across social media platforms. This gives you a better idea of how it stands among other apps. This icon preview report can be shared with your team for a quick review.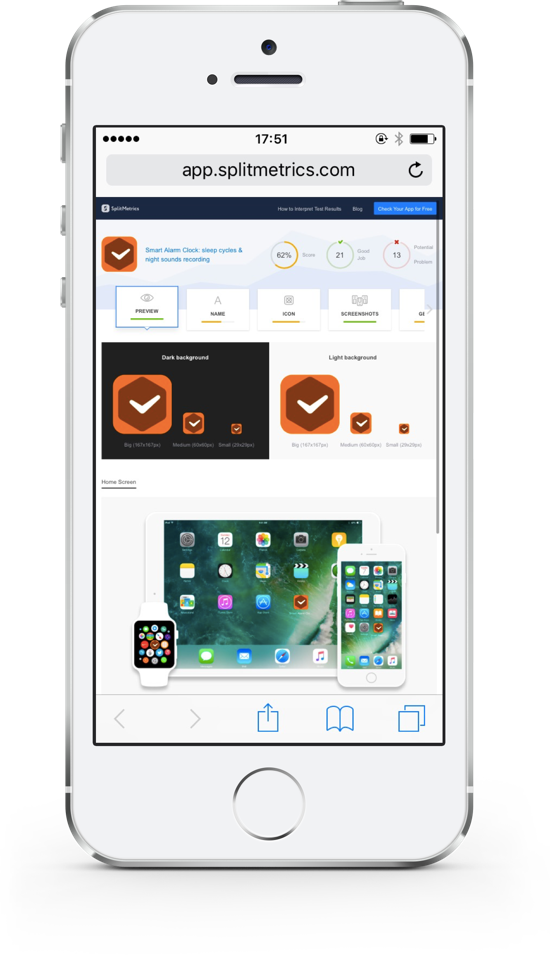 To check your app audit results, please go to your SplitMetrics dashboard and tap "App Audit". Note, currently it's available only for the App Store apps. An audit is a free option and it's available for all users regardless of their subscription plans.