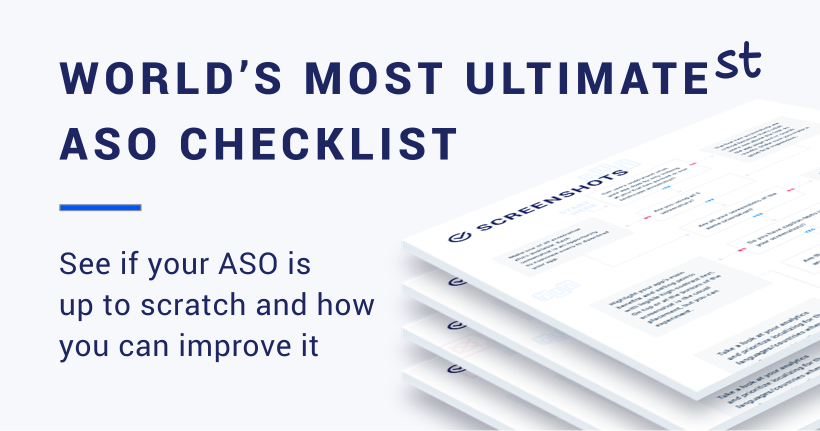 The word ASO (short for App Store Optimization) is sure to come up whenever people talk about mobile apps. With the enormous competition on the app stores, ASO has become an activity you can no longer afford not to do. Achieving sustainable growth is very hard unless your app page is properly optimized.
The topic of ASO is pretty well covered on the interwebz, with plenty of blogs and discussion groups sharing solid info, but who's got the time to go through it all, and make sure you got everything covered…
With this in mind we at Splitmetrics have developed what we humbly believe to be the World's Most Ultimatest App Store Optimization Checklist. It's an easy-to-follow flowchart that will help you:
Learn App Store Optimization

essentials and advanced tricks

Find out how to

improve your app's conversion rates
See how you can boost organic search traffic
Detect and eliminate bottlenecks

that are hindering you app's growth

Run comprehensive

ASO audits

like a pro
The checklist is a bit biased towards iOS and Apple App Store but most of the advice is also applicable for and Android apps on Google Play. Get your free copy now and see if your apps are up to scratch!
P.S. By all means, do share your own ASO tips in the comments and let's make an even Ultimate-st-er version 2.0 of this guide together!