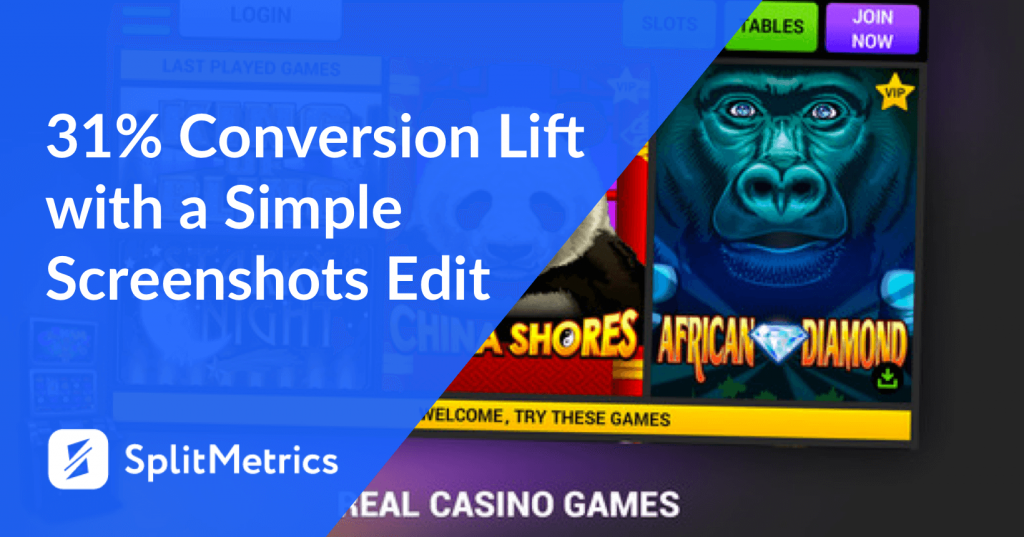 A test recently run by EmpireCityCasino is a perfect example of how minor changes can result in major effects. For their first test, developers at Empire City Casino decided to check what screenshot background works better: an eye-catching one or calmer gradient.
It is no surprise that concentrating users' attention on the app rather than on the background leads to more installs, but what is surprising is that this can be achieved through a simple yet thoughtful change in design of background image.
The competing alternatives were: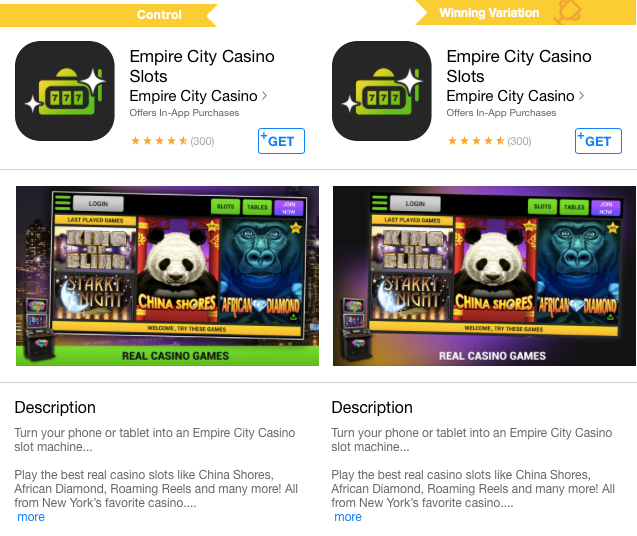 31% more installs were generated from the alternative with a gradient image. And here is what led to such good results:
One change at a time was tested. The mobile developer had a clear idea of what he wanted to test.The hypothesis was whether a neutral background, that is not eye-catching would convert more users or not.

Carefully prepared alternatives. The alternatives were not just different in one element, such as the text color or additional objects in the image. Combined changes were applied to follow the targeted hypothesis.

The test was running long enough. It was given a sufficient amount of time and number of users. This generated a very high confidence level of 98.6%, ensuring developers that they can rely on test results.
These are the simple rules that helped Empire City Casino to succeed in the first test at SplitMetrics. And we do recommend following these rules to all customers, especially those who are new to A/B testing or who are setting up their first test.
This case proves again that even small elements are definitely worth testing. So, don't wait for great updates in your product, change a minor thing, set up a test and wait for the major effects.