Flowkey: Doubled ROAS, increased new downloads in Asia by 900%, custom conversions by 200% and more all with automation and optimization via SearchAdsHQ.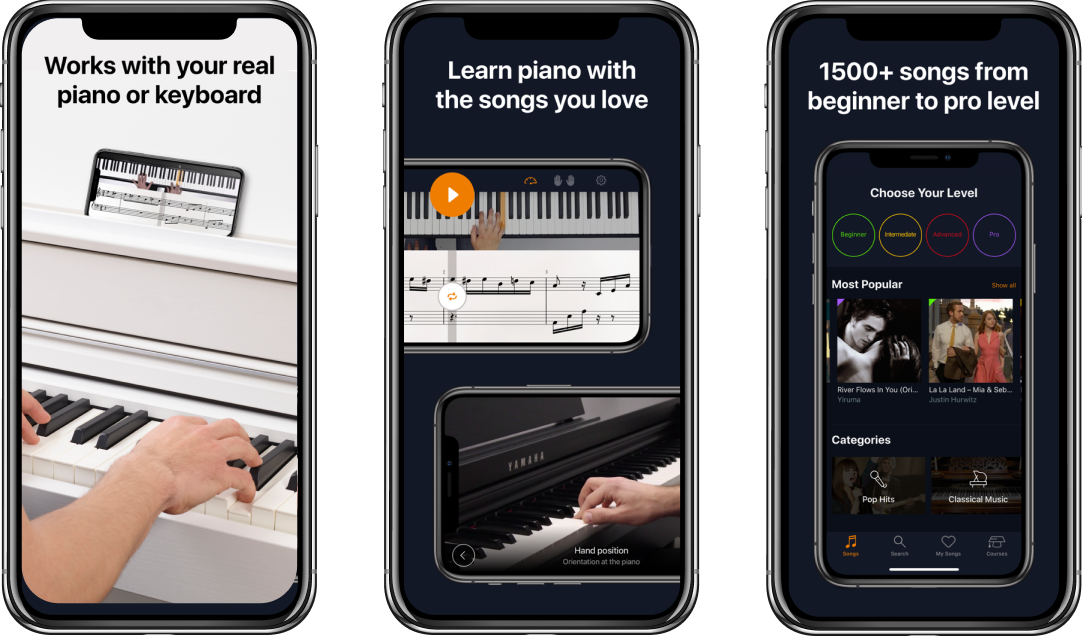 Challenge
Flowkey is a piano learning app with a freemium business model. After signing up, new users have free access to selected songs and courses, whilst a premium membership subscription gives them access to more than 1,500 songs and a wide range of courses. From its inception in 2014, flowkey has experienced immense growth. Paid ads entered the picture later on in 2017 with Apple Search Ads, which showed a very high ROAS which the flowkey team didn't see in other paid channels on this level.
They started using this UA channel early on when it was only available in a few markets like: the US, the UK, Australia, Swtizerland, and Canada. But in June 2019, after the roll-out of numerous countries and regions for Apple Search Ads took place, the flowkey team decided to run ads more globally. It prompted them to look for a solution to optimize campaign management, since the sheer number of campaigns running became a challenge in and of itself, not to mention expanding campaigns with new keyword sets.
Solution
The key goal for flowkey with Apple Search Ads optimization is growth and scale. At the same time, it is their ongoing attempt to optimize all campaigns on an on-going basis and through key seasonal moments throughout the year. To determine their overall performance of acquisition funnel, they focus on end-of-funnel KPIs including: the amount of revenue, events coming in, CPA, Cost per Goals, and of course ROAS.
The most important feature of SearchAdsHQ for flowkey was smart KPIs-based automation. This feature includes over 500 variations of Apple Search Ads automation and alerts, along with the possibility to include different app events into one conversion event.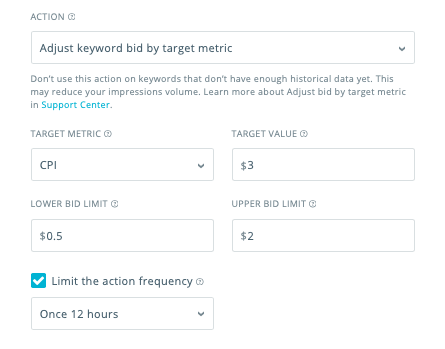 The automation is excellent. We are continuously using the feature and we're excited to soon take even more advantage of its fullest potential, but we are going step-by-step and implementing one type of rule after another.

– Sirid Krüger, marketing manager at flowkey.
The flowkey team also found custom metrics functions to be a great way to consolidate data from different sources into one place.
One example in our case is that the custom metrics allow us to easily get the real campaign ROAS by inserting the trial CR into SearchAdsHQ's dashboard – without any extra downloads or measures. Another case where the custom metric function is handy is the evaluation of our Limit Ad Tracking On campaigns.

– Sirid Krüger, marketing manager at flowkey.
They also highly praised: advanced filters, bulk management, and the historic bid graphs, which help a lot to understand deeper what might be the reason for the current performance which might be strong or need improvement.
I also highly appreciate that you guys keep on developing the tool. It is so important to keep up-to-date and aware of any new changes.

– Sirid Krüger, marketing manager at flowkey.
Result
Within one year, the flowkey team was able to scale dramatically by increasing not only one, but several KPIs:
Spend increased by 70%
ROAS doubled
New downloads increased by 80% and custom conversions by 200%
Also the share of new downloads in their new markets in Asia increased by 900%
The flowkey team believes in the potential of Apple Search Ads for growth. They achieved great results with optimization and automation opportunities provided by SearchAdsHQ, and this helped them focus on a broader range of countries and regions. Also they now have 70% more active keywords compared to last year and aim to localize the keyword sets for all markets where they run campaigns. Another big step on the road to success was their decision to go after LAT_ON users, which provided bigger reach.
I feel the whole SearchAdsHQ team is really into their work! This for one is visible by their continuous readiness to address my questions and possible hesitations. You keep suggesting new ideas but also take time and discuss strategies with me in detail and give hands-on support. I feel that I can always contact SearchAdsHQ whenever I have questions, and receive prompt and detailed answers no matter the topic.

– Sirid Krüger, marketing manager at flowkey.
You can learn even more about the flowkey success story and their UA strategies in our webinar.
Want to achieve similar results?
Request a SplitMetrics Acquire demo with one of our managers to show you around.
Schedule Demo