Challenge
With seven successful titles, such as the popular 'Tap Titans 2', under their belt, Game Hive are pioneers in creating the best mobile gaming experiences. As the studio approached global launch for their upcoming game, 'Battle Bouncers', Game Hive felt the need to scale their Apple Search Ads efforts. The Canadian studio searched for a solution that would ensure efficiency by reducing manual work, and thus enable them to concentrate on strategy. With that in mind, they searched for a tool that would empower them to make successful Apple Search Ads optimizations across campaigns and keywords, while increasing scale along the way.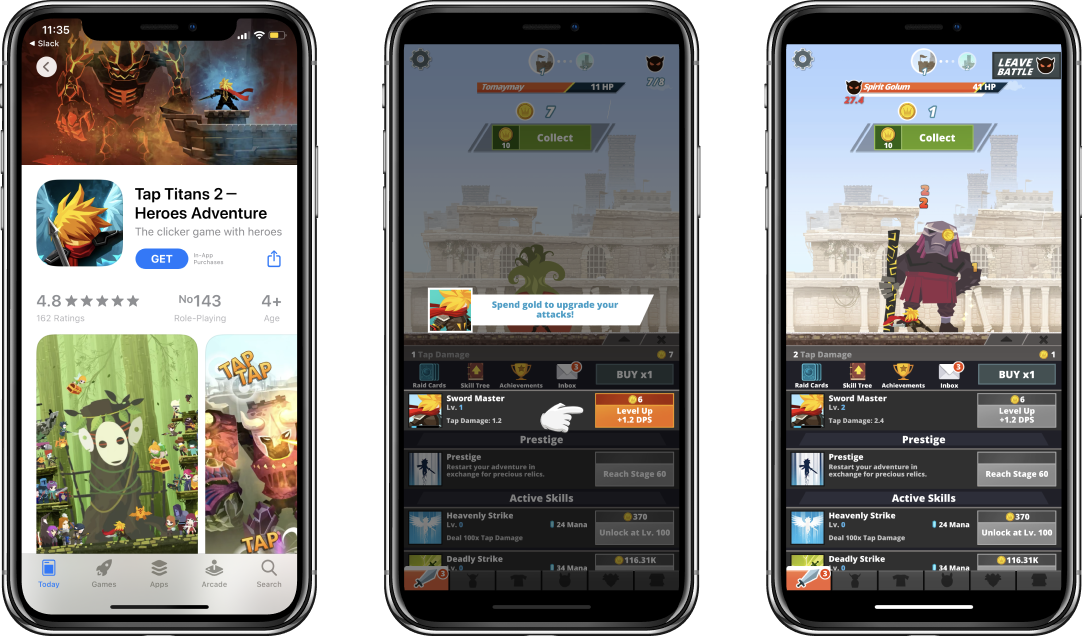 Brett Jones, User Acquisition Manager at Game Hive Corp, explained, that Game Hive wanted to reduce the time spent on tedious manual optimizations which are essential for effectively managing Apple Search Ads. For example, keyword optimization, keyword mining, keyword discovery, and bid adjustments require quite a lot of manual effort when you run such widespread campaigns. More importantly, Game Hive wanted to be able to scale easily and efficiently while staying profitable.
How Game Hive came to the automation of their processes:
Like most ASA users, our strategy more or less focused on adjusting bids reactively as we saw performance, however, this strategy has to be updated constantly and needs to take into account both pre- and post-install KPIs. It is better to use an automation tool because with it you can simultaneously optimize for upper-funnel KPIs like CPI, installs as well as post-install events (like ROAS and CPA) that matter to the business.

– Brett Jones, User Acquisition Manager at Game Hive Corp.
As with most companies, Game Hive has a benchmark of performance KPI's they aim to achieve. In the case of Apple Search Ads, the Studio set out to increase scale by 15-20% while delivering their ROAS goals. With these objectives and functions in mind, they approached SearchAdsHQ.
Solution
SearchAdsHQ is the king of Apple Search Ads automation, optimization, and scale in Apple Search Ads with a full-funnel view, automated rules, alerts, and bulk operations, as well as intuitive ad account layout & filters. It helps to create a seamless flow of work enabling managers to fully concentrate on perfecting their strategy and enjoy a positive change in KPIs.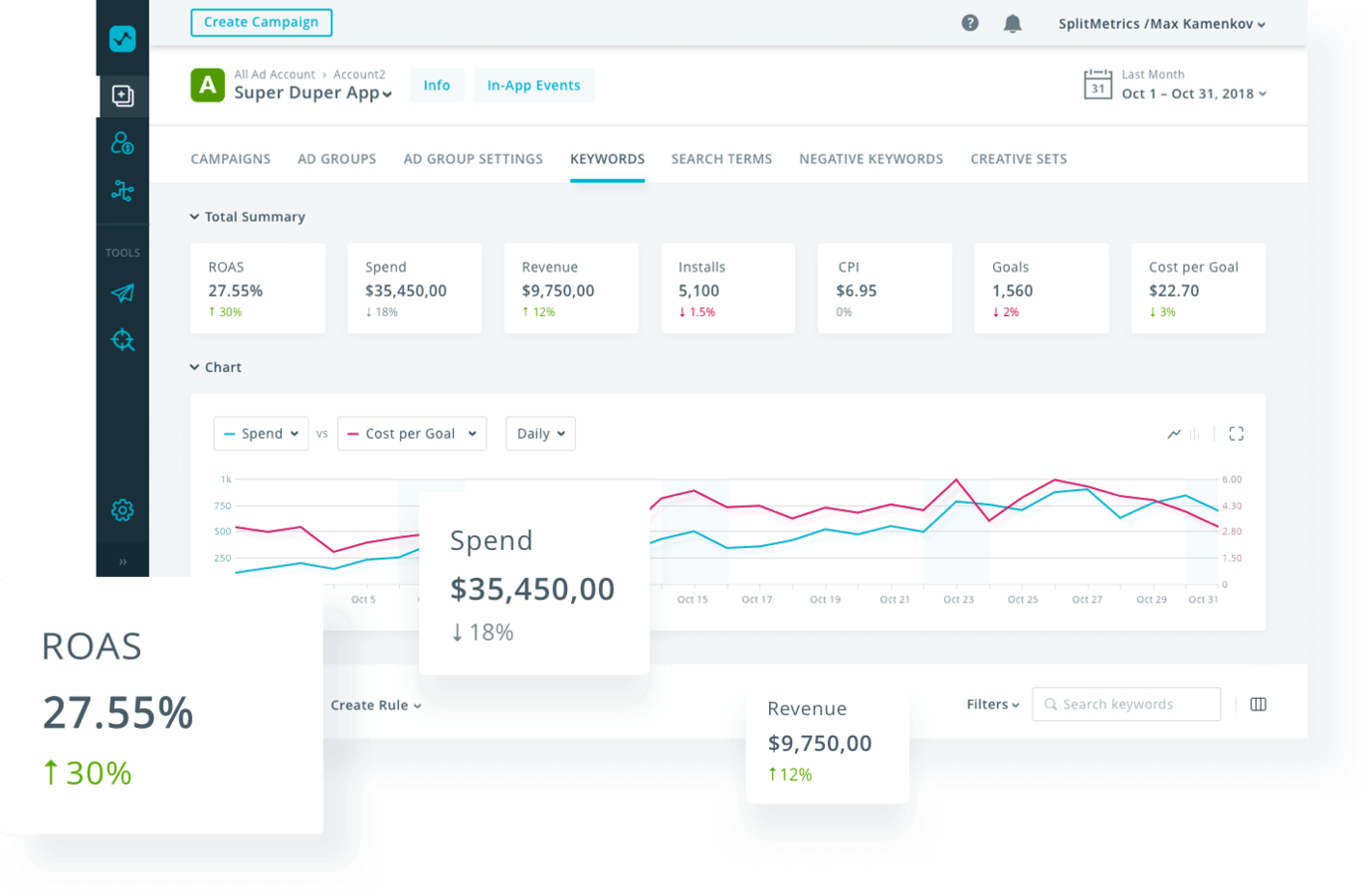 The functionality we found the most efficient for our situation was the automated rules. It enabled us to spend less time managing Apple Search Ads and instead direct our efforts towards finding new keywords and optimizing existing ones in just a few clicks. With the help of the automated rules, we were able to adjust our bids dynamically to stay competitive while optimizing towards the KPIs that we value on a day-to-day basis.

– Brett Jones, User Acquisition Manager at Game Hive Corp.
In the ever-changing world of mobile games within a highly competitive channel, figuring out the best strategy can be quite tricky. This is where an audit by SearchAdsHQ experts came to be helpful. As Game Hive continued to make use of the automated rules manager, experts at SearchAdsHQ audited the studio's existing strategy to find additional opportunities for improvement. The audit highlighted the inefficiencies of using flat bids across keywords/campaigns and showcased the added benefits of segmentation.
Our experience with SearchAdsHQ has been great! Their team was always on top of our account, providing great customer support, and going above and beyond when we made special requests. Their team has helped us recalibrate our Apple Search Ads strategy all the while providing recommendations that have allowed us to get closer to our goals.

– Brett Jones, User Acquisition Manager at Game Hive Corp.
Result
Since implementing the aid of SearchAdsHQ, Game Hive has successfully been able to scale on Apple Search Ads, seeing a 15% increase in spend and an overall increase in efficiency. This has been Game Hive's most efficient attempt at scaling to date, citing both SearchAdsHQ's campaign automation and profitable optimization features as the key contributors to their success. As Game Hive prepares to release their new title, they are confident that with the help of SearchAdsHQ, ASA will become an integral player in their UA strategy.
Overall efficiency has increased drastically as we've seen install rates double since we implemented the advice and insights that the SearchAdsHQ's team provided after our initial account audit. The strategy they suggested was to segment our AdGroup structure which allowed us to bid less on LAT ON users.

– Brett Jones, User Acquisition Manager at Game Hive Corp.
Want to achieve similar results?
Request a SplitMetrics Acquire demo with one of our managers to show you around.
Schedule Demo