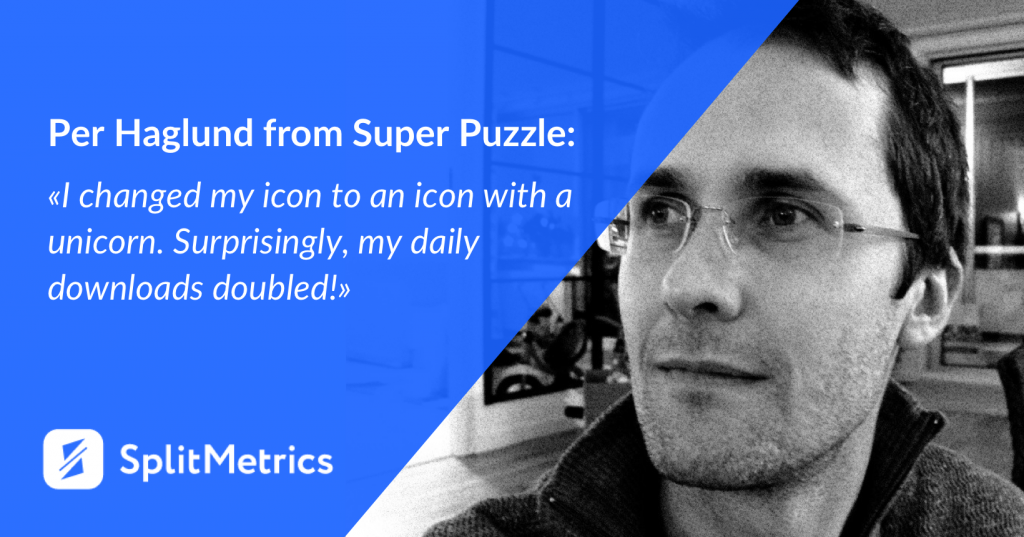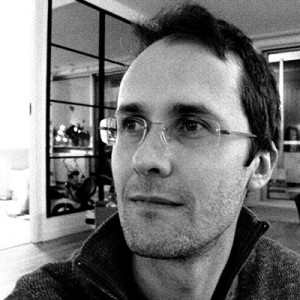 Per Haglund is an entrepreneur, expert product manager and independent developer of great apps for kids. Today he shares a story of how he does Google Play optimization and A/B tests icons. Per claims that adopting a culture of continuous experimentation and A/B testing will always surprise you with powerful results.
---
A while ago I built a jigsaw puzzle app – Super Puzzle. Designed for small children, it had sweet cartoon graphics and simple, yet intuitive interface. To polish the game I acquired professional translations for my App Store listing and crafted an appropriate promo image.
The game is free, and I did everything I could think of in terms of ASO. The conversion rate (the percentage of users who buy the IAP to unlock all the puzzles) was relatively high compared to some of my other applications. It is about 2.5% for the US in recent years, sometimes getting higher.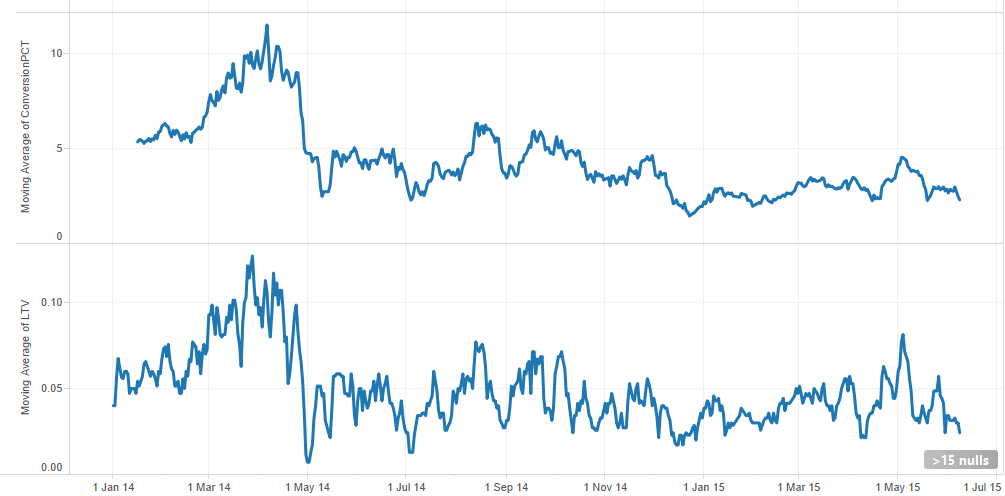 Caption: Conversion rate and LTV, starting January 1, 2014
When I built a cross-promotion system in the form of the "More Games" page, in its statistics I noticed that my other app, "Princess Memory" was one of the best apps in terms of click rate. Even if it was displayed 'below the fold', it was one of the most popular applications out of more than 20 icons. My assumption was that a unicorn icon was somehow attractive for my target audience.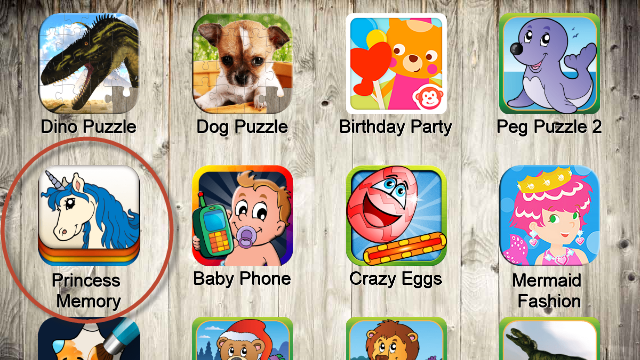 Caption: The apps displayed on the "More Games" page, with Princess Memory circled
I changed my icon to an icon with a unicorn. Surprisingly, my daily downloads, as well as daily revenue, doubled!



Caption: Last 3 months of downloads. Arrow points to the time icon was changed.
Honestly speaking, my old icon was not really a piece of art, and was a little outdated but I could not expect such a huge difference. I guess that the unicorn is : 1) a lot nicer and b) more attractive to women.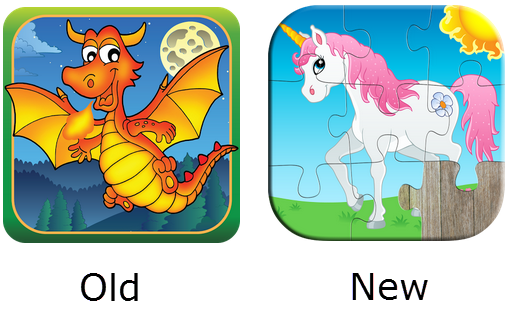 Caption: Icon before and after
I checked my demographic and found out that two-thirds of current users of the application are women. I do not really know why it is like that but, I suppose women might be more likely to download apps for their kids and give them their phone or tablet.
Encouraged by my own results and a case study claiming download increase by 5% I plan to test out borderless icon variation and keep on testing different designs. It is a great way to scientifically find out if you can drive downloads just by changing your icon.
A few tips from Per on ASO for Google Play.
Optimize App Description for Google Play
I start with my limitations: I have 30 characters for the title, 4000 for the description, 80 for the short description. Google is a search engine company. For me, the description is the most important thing – getting the right keywords in there. People are not going to read through lots of text. For the description, I start with what I saw with my competitors. I run them through a keyword density tool. Some words appear many times, two-word phrases, three-word phrases – I want to get them into my description as well. Then I write the English description, try getting it in there, all the different phrases, variations on the same thing: kids, children, toddlers, babies. Finally, I run the English version through Google Translate.
App Title optimization for Google Play
I've seen some guys come up with a cool brand name which is like ten characters. And after they put in the brand name in the title then they just have 20 characters left to explain what the game is about and get some keywords in. So if you're small scale try to brand it with the icon instead through visual branding, some kind of symbol. Even Disney doesn't do the branding in the title – they use the icon to do the branding for them.
App Store Optimization Tools
As for the tools I really don't do tools, I use the Google play search field: e.g. what happens if I type in "colouring book"? Do the results suggest varying popularity with terms such as pages or color? Using the suggest features to get ideas, looking at competition. That's sort of my approach – more going straight to the marketplace. Maybe on iOS it's not so practical because it will have different algorithms for the suggestions. But for Google play it works nicely.
App Icon Optimization
I work with a lot of stock images. I don't have a designer or artist creating any graphics for me. I've bought a lot of stock images from the same artist so I have a continuity across my apps. Sometimes I create the icon completely from scratch. Then I have a designer help me create a good puzzle icon and then I can just personally replace it with, for example, cats or dogs. Now for these A/B tests that I've done I just had this feeling that my icons seem old. Well, they were old as I created them two years ago and now I start looking at what the market wants today. There's a flat icon design and there are comparison blog articles showing trending styles and icons. I have to update it essentially to be more modern. So I remove the border. I make the colors more vivid because I want to stand out. I create some slight elevations because I don't believe in completely flat for children. Sometimes you look at something and think that is is not good anymore. Then I think what I can do if I keep the same art but just polish it a bit.
App name
In an ideal world I would like to have a name that I've made up. Like "Super puzzle", it's what I call the app. I want it to be known as "super puzzle" but nobody finds it if I use "super puzzle" as a title. I would love to have a name that you could come up that you like and that people find. But if that's what you are trying to do you need to use every character in the title, you need to localize them and you need to pick some good keyword, capturing what the game is about without looking too spammy.
Generating ideas for app optimization
I look around at other apps. I'll do research for my keywords, like searching for "balloons". If I see something show up I haven't seen before I look at how they've done things and it's an inspiration. Maybe I noticed their descriptions are talking about certain things that I had in my game but I haven't mentioned it in my descriptions. Or the icons around mine are looking much prettier than mine is. For screenshots I don't do super specific ones because I try to keep a lot of different ones. I have a framework where I take some screenshots and I can run scripts which will do some graphics editing and put it in a frame, put some text. I mainly want people to get a good experience with it so they want to buy it.
App Reviews
I try to be personal. It really does mean a lot. I localize the text for all the different languages that people feel like I'm talking to them and it is not just some strange prompt showing up on the screen. I feel that they're important because people will see them. They're quite prominent as when you go to download an app on Google Play it's thankful that you can respond to reviews because people will say things like "waste of money", "it didn't work" or "this is bullshit". If they do you can say: "Well, sorry you feel that way. Contact me for a refund. I'm happy to help."
Thanks so much for taking time to talk with me today. You shared loads of insights that I think will be extremely useful to our customers.
Related articles
Angry Birds 2 as a case study for ASO and A/B testing
Case study: iPad screenshots for Skoda app