Apple finally green-lighted developers responding to users reviews and rating scores on the App Store with iOS 10.3 emergence. It deleted halts and streamlined the process of responding to iOS customers feedback.
Apple also introduced a new API which allows iPad and iPhone users to leave Apple App Store reviews and rating score without being redirected to the Store app. Furthermore, it limited the annual number of review and rating scores requests to three per app. This will appease customers who are sick and tired of being interrupted by the constant iOS App Store review begging.
Why iOS App Store reviews and rating scores are important
Apple App Store is overcrowded with iPad and iPhone apps. Every store page detail matters under the climate of this fierce competition. Even though Apple changes its App Store search algorithms constantly, iOS apps reviews and rating scores still make a big difference when it comes to discoverability, app conversion and effective app advertising.
Generally, iPad and iPhone apps with at least four stars rating scores are pushed higher in the ranking. Furthermore, Apptentive Consumer survey indicated a dramatic difference rating score increase makes.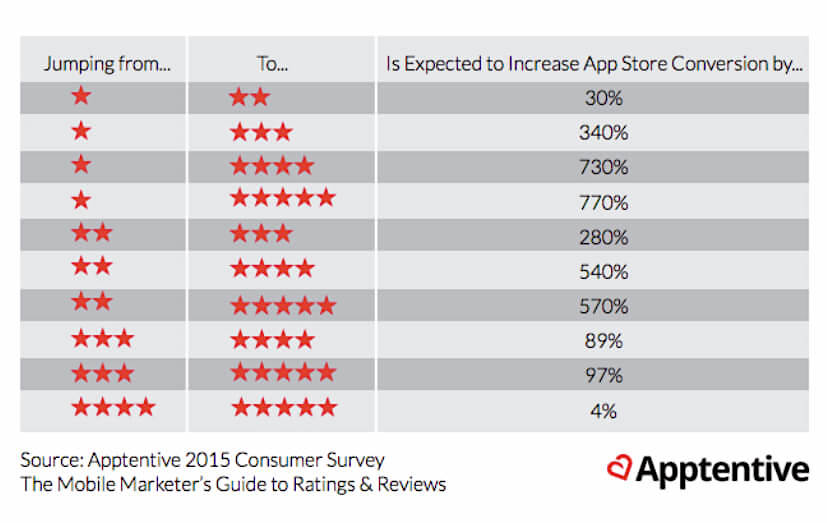 Reviews can hardly be overestimated when it comes to the evaluation process of an iOS app. 70% of users read at least one review before installing iPad and iPhone apps. About 13% of Apple App Store visitors read at least seven reviews musing over a free app download, this number comes up to 33% with regard to paid apps.


Monitoring Apple App Store reviews and rating scores
Developers of iPad and iPhone apps can view App Store reviews in My Apps section within Apple iTunes Connect. They can't delete app reviews but can respond to them.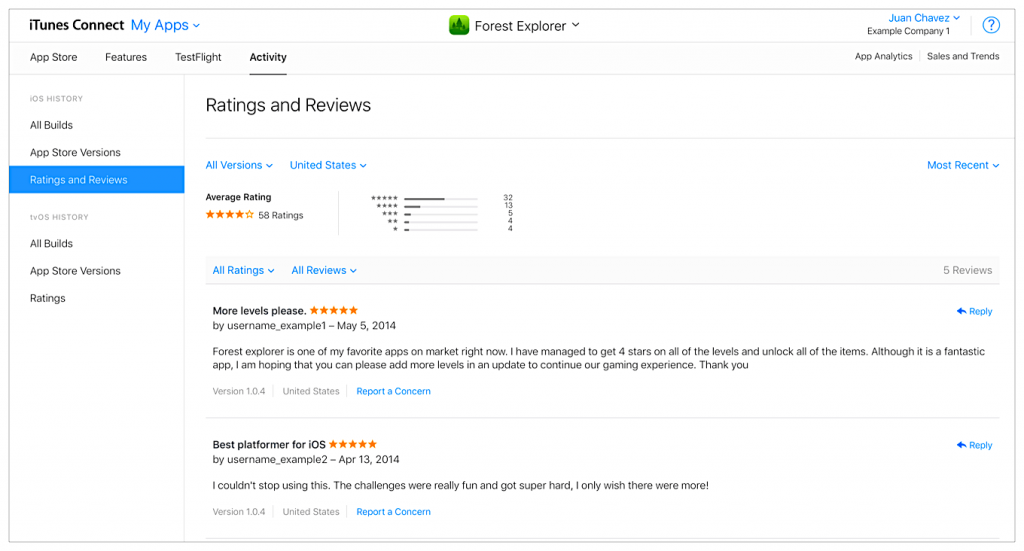 IOS publishers should master the art of efficient and polite replies. You can also modify and delete your previous responses.
In fact, even low rating scores, complaints, and negative Apple App Store reviews may yield benefits for your iOS app becoming a source of new bugs and glitches identification.
How to manage App Store reviews without deleting
Here are a few principles of how to respond to App Store reviews of iPad and iPhone users (delete of criticism is not included):
Relevance: your reply should address customer's App Store feedback triggering positive communication with your iOS app's audience;
Consistency: your response is to be laconic and precise. It's a good idea to elaborate consistent brand language which will include terms your customers will appreciate;
Promptness: responding swiftly assists in keeping audience engagement which will result in more direct dialogue with iPad and iPhone users. Once a reported problem is fixed, you can mull over the possibility of asking customers for App Store rating and review score update;
Prioritization: it's better to start with the lowest star iOS App Store rating scores and reviews which contain technical problems of the latest version of your iPad or iPhone app. A major release of an iOS app is the most vital time for addressing Apple App Store ratings and reviews.
Updates reporting: your release notes should include updates on technical issues mentioned in negative Apple App Store reviews. It's also worth responding to all relevant complaints informing that the problem is solved. Thus, you'll get a chance of re-engaging previously discontented iPad and iPhone customers.
Acknowledgment: when you get App Store reviews with a positive attitude, spare some time for feedback. Don't forget to thank iPad and iPhone users for their appreciation.
Apple App Store feedback guidelines
Apple's Terms and Conditions have certain restrictions concerning App Store app reviews. It forbids using foul language, exposing personal data, and spamming within a response. It is also strictly prohibited to offer customers incentives to modify or delete their Apple App Store reviews and rating scores.
If an iPad or iPhone user finds your reply somehow inappropriate, they may report a concern. There is a chance of you being deleted from Apple Developer Program in such cases.
How to delete a review on the App Store
No matter how tempting deleting may seem, it's prohibited to delete any review in Apple App Store. Developers of iPad and iPhone apps should address the issues mentioned in customers negative reviews instead of trying to delete undesirable feedback.
When iOS publishers encounter reviews that daub deletes their rating score violating Apple's Terms and Conditions, the only thing they can do is reporting a concern instead of responding or deleting the review itself.
How to Get App Store reviews
Lots of iOS publishers don't find their organic ratings and review satisfactory and look for sources of paid App Store reviews. Sure, there're dozens of platforms that provide fake App Store reviews and help to buy App Store rating scores out there.
Nevertheless, this approach along with deleting app reviews doesn't only violate Apple's Terms and Conditions, it also shows your questionable customer treatment.
Nobody likes being taken for an idiot. So, when iPad or iPhone users see an unlikely number of positive Apple App Store reviews which contradicts iOS app's rating score and age, they detect shady business and add scheming publishers in their mental black book.
IOS developers are to delete 'deceit' from their vocabulary. Integrity should be the backbone of your business. Therefore, instead of buying Apple App Store reviews and ratings or trying to delete negative ones, perfect your iPad or iPhone app and optimize the timing of review requests.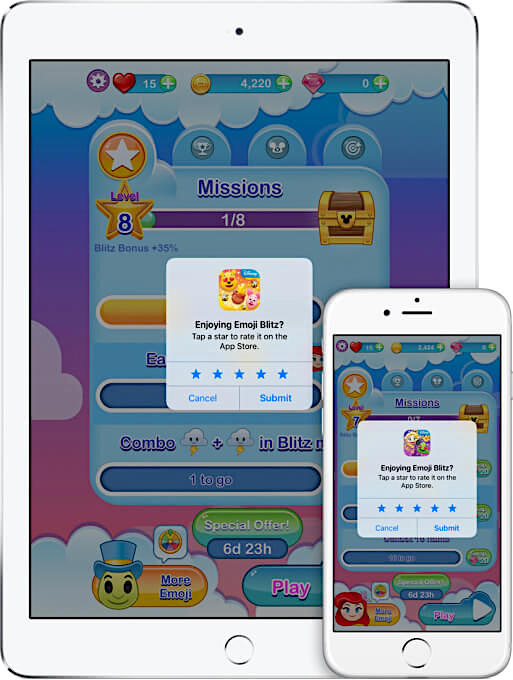 How to test what rating score drives Apple App Store users
High rating score is a great thing to have but it doesn't guarantee an enormous conversion rate. It makes sense to check the importance of iOS App Store rating scores for potential users of your iPad and iPhone apps.
This metric is essential as it helps to understand whether it's worth investing heavily in App Store rating score increase. After all, the target audience may not include evaluation of rating score in its decision-making process once they're on your App Store product page.
Another reason for playing around with an app rating is that it also influences a TTR (tap-through rate) when you run Search Ads. Whether it is better to have a so-so rating or release an update and run a campaign with a zero rating? Unfortunately, you cannot find the answer in basic iOS App Store Analytics.
You can check the rating score impact on iOS user behavior and conversion by running A/B experiments and comparing different scores. For this aim, you can use SplitMetrics – our app A/B testing tool.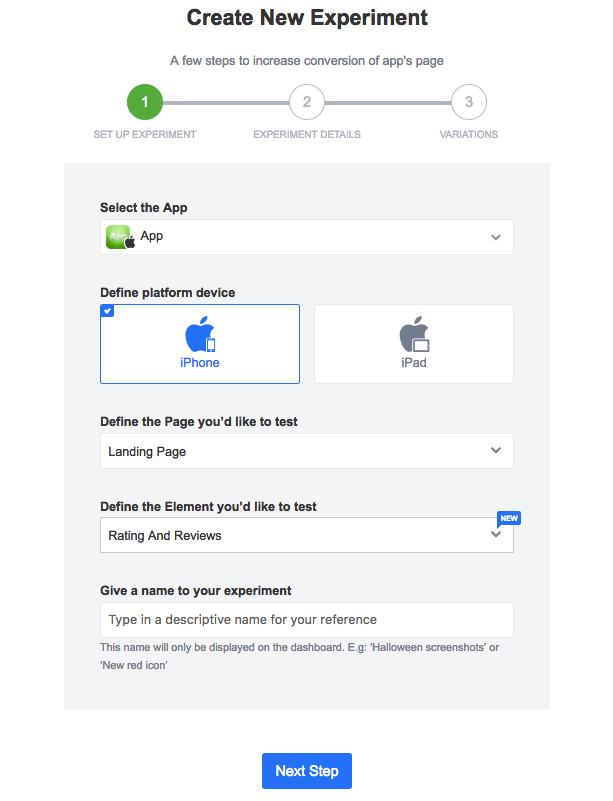 If you're helpful and pay attention to the needs of iPad and iPhone users, they're more likely to give a higher rating score to your app, leave a favorable review, and share your iOS App Store product with their friends.
Creating good software isn't enough these days, your product should grant great experience to iPad or iPhone users. Such machinations as deleting of unwanted ratings and reviews and faking positive ones are very unlikely to brighten this customer experience.
New iOS rating score and Apple review system enable building a community around your Apple App Store app. It's a wonderful source of backward communication with iPad and iPhone owners, providing you're ready to be proactive and play fair.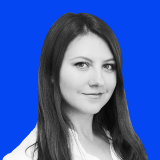 Liza Knotko
Ex-Marketing Manager at SplitMetrics
5 years of experience in mobile marketing, responsible for helping app publishers, such as MSQRD, Prisma, ZeptoLab, Rovio and Wargaming, succeed in their conversion optimization strategies.
Read all articles →