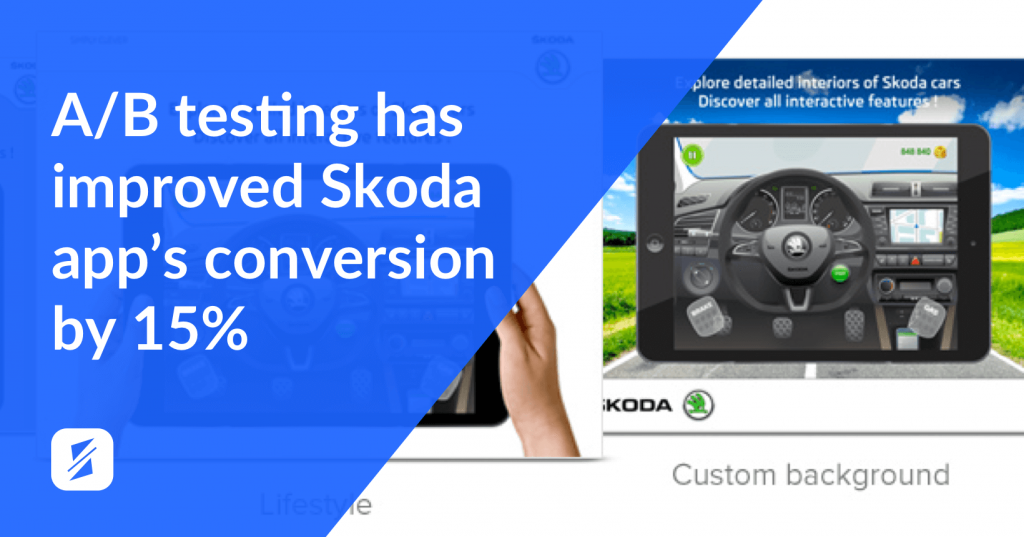 In a recent case study, we've partnered with Bamboo Apps studio to run an experiment for their respectful customer – Skoda Auto. The idea was to check what set of screenshots among those they had brings the biggest number of downloads. They already had a few sets and were not sure what to choose – like everyone these days Bamboo guys were about to the one that they like most. But we offered to test everything using real user data.
From our side, we added a new alternative by simply reordering the screenshots. Since in SplitMetrics we create that types of tests semi-automatically it took about 5 minutes to set everything up.

After setting up the experiment we brought a good number of targeted clicks from Facebook to make sure that the audience that visits the landing pages is relevant. So the numbers we got were quite impressive. The winning alternative improved conversion by 15% resulting in stunning 50% conversion rate. That basically means that if you have, say $10,000 budget for user acquisition – you are able to get 15% more installs just by having properly organized screenshots on you App Store page.

So let's have a sit and think – why this alternative won the race?
From our experience, we already know that simple background with a minimum number of details always works better.
The first screenshot clearly explains what you are able to get from the app – short and straightforward caption is just what people want to see.
Interior view, steering wheel, all buttons – are simply calling – press me, touch me, start using me
Read the full article in Bamboo Apps blog