We talked to Victoria Chan, the Lead Growth Marketing Manager at Yousician. Yousician, SplitMetrics' customer, is a Helsinki based music education company with a number of successful mobile apps for learning and playing musical instruments (guitar, piano, ukulele, bass).

Victoria is passionate about finding new ways to enhance business growth and solving challenges in a constantly changing world. With her extensive experience working with brands of all sizes and industries in her agency background, she brings a diverse perspective to the table.
We talked to Victoria about the place of Apple Search Ads among other paid UA channels, automation & scaling, new ad placements, custom product pages, incrementality, and more. Read the interview where Victoria shares her take on Apple Search Ads, how she optimizes work with the channel, shares insights, lessons learned, and of course, results the Yousician team was able to achieve.
1. About the role of Apple Search Ads in the paid user acquisition mix
Lina, SplitMetrics: First of all, I wanted to ask you: why do you use Apple Search Ads as one of your paid channels, in your marketing mix for app user acquisition? What's the reason behind that?
Victoria, Yousician: Well, there are a lot of reasons for it, but in a nutshell, we do have our apps on both app stores, so the App Store contributes to at least 50% of our revenue. So that's why this channel – Apple Search Ads – is important to us. We wanted to find a channel that is driving good ROAS on the iOS side, and Apple Search Ads is obviously one of them. That's why we are running paid campaigns for our apps on the App Store.
People coming from Apple Search Ads usually have higher intent, so the conversion rate is higher. There is also flexibility to customize the store page by using custom product pages that fit people's needs more and thus they convert better. Our app is guitar-focused. But in addition to that, we have multiple instruments & features that we are offering. So, custom product pages are actually a great way for us to tell users that we have various content in our app.
2. The need for a solution to manage, automate and optimize Apple Search Ads
Lina: A question about custom product pages is also on my list, but so far I wanted to ask: why did you need a solution to manage, automate and optimize Apple Search Ads campaigns?
Victoria: We have multiple apps and we run global advertising, which translates into a significant number of campaigns. Managing these campaigns solely through the native platform would be difficult. Fortunately, your platform provides an excellent complement to the Apple Search Ads UI, making our work much more convenient. We were looking for a solution that could help us with both automation and reporting, and ideally, allow us to consolidate everything in one place. That's where SplitMetrics has proven to be helpful.
3. New ad placements in Apple Search Ads
Lina: Thank you so much, Victoria! And I was wondering, which ad placements in Apple Search Ads you're taking advantage of. Do you use anything in addition to search results campaigns?
Victoria: Yes, but not so much at the moment. Search results ads are still our biggest portion. We launched Today tab ads earlier and got good results, but now, following the format change, we do see that there is a small decline in the performance. I tried the product page ads and also, Search tab ads before, but these formats didn't surpass search results. But, of course, these were very early days of the new placements, and that is something I'm ready to consider again in the future. And if we can actually figure out the methodology to measure the success, then we are happy to retest that.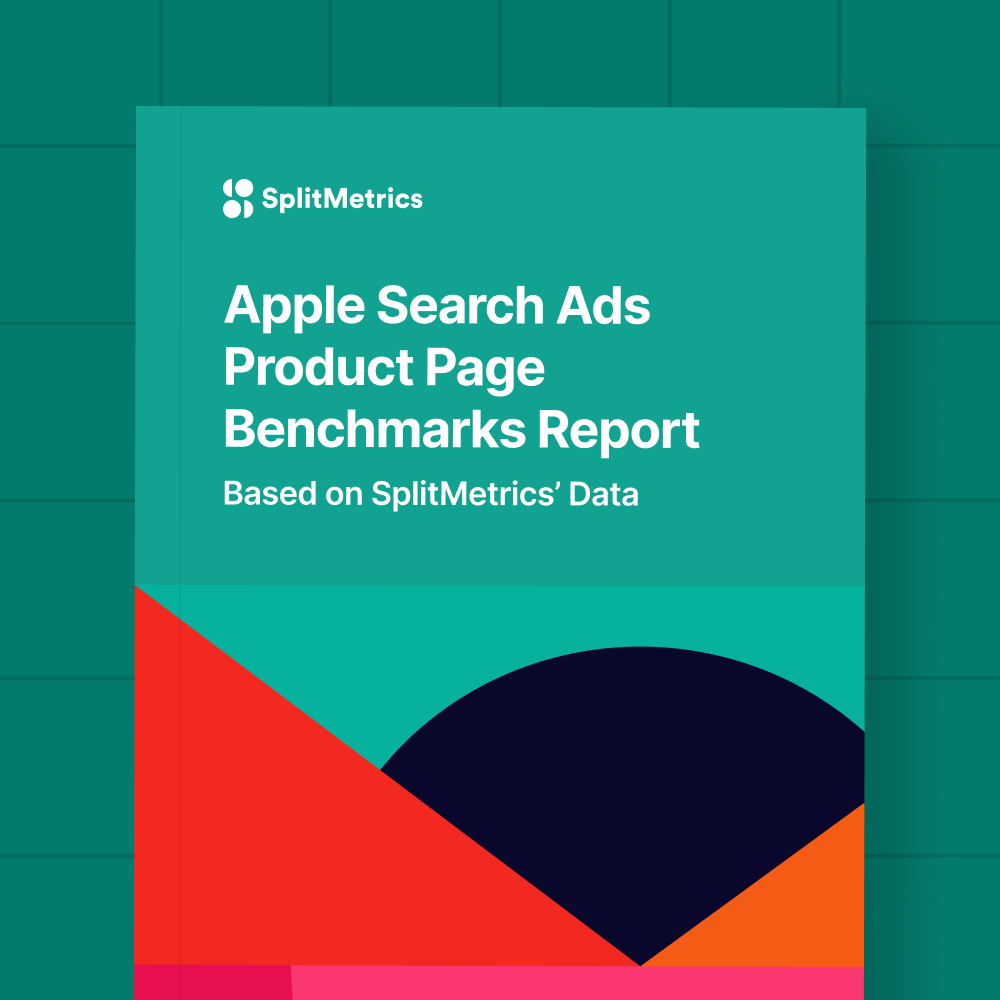 Get the first-of-its-kind Apple Search Ads Product Page Benchmarks Report by SplitMetrics!
We've released a report for a new placement: product page ads! Find out more about them and how they can fit in you multi-placement Apple Search Ads campaigns.
4. Incrementality. The results Yousician gained after testing
Lina: Thank you, Victoria, and, speaking about measurements you just mentioned, I know that you tested incrementality. Cannibalization is still a hot topic, everybody wants to know someone's hands on experience with that. So could you please share what results you managed to gain while testing Incrementality in Apple Search Ads?
Victoria: When we tested incrementality, we were basically testing whether the channel is actually bringing incremental conversions versus if we're not running any Apple Search Ads campaigns. As a result, we do see that when we run Apple Search Ads – incrementality is high. Apple Search Ads has proved to be the best one out of all the channels that we have run incrementality tests on.
As for the numbers, we detected over 30% of incremental uplift in Apple Search Ads.
5. Custom product pages
Lina: Speaking about the capabilities of this channel, we touched upon custom product pages. So it's also a hot topic, although it definitely brings results to many developers already. But could you please share your own experience? How do you use them? With which placements?
Victoria: Yes, for search results we use it mostly for differentiating different instruments. As I mentioned, for different people searching for different instruments they will see a different product page and also because we have some artists' causes, the biggest one is Metallica. So if people search for Metallica, we do have Metallica images and the course content in the screenshots instead of just a very generic one.
I have to admit we see even more potential in further working on custom product pages. We have a few ideas in the pipeline, and will start testing them in the near future.
6. SplitMetrics Acquire: useful solution & tools for Apple Search Ads management
Lina: Awesome case with Metallica! Now let's move on to solutions in SplitMetrics Acquire you are using on a daily basis. What are some features you're constantly taking advantage of?
Victoria: I use the Bid strategy and also the automated rules the most, because it is directly related to our KPI: adjusting the bids is important to make sure that our investment is profitable.
We have been using SplitMetrics Acquire for two to three years — throughout the time I did see a lot of improvements in the platform, which is really amazing. For example, now I use a lot of keyword discovery to do the keyword research, because there is AI incorporated into the tool, which is really good. because in the past, when I did the keyword research, it was mostly based on the keyword itself. So each time it gave me the same results. Now with this AI-based feature in SplitMetrics Acquire, I have a broader picture on what words people search, and it's more on the intent level.
Another thing that I use a lot is the dashboard, which is really handy to get a grasp of the performance. I can easily see the movement, some of the biggest changes in the campaigns for a particular app. And all these is just by casting a glance instead of going into the details. The CPP Intelligence is also my go-to. I use the tool to see what are the new custom product pages that now our competitors are doing or are using.
7. Successful cooperation with SplitMetrics
Lina: Could you please share the results of your cooperation with SplitMetrics Acquire? Which metrics did you manage to improve? How did you manage to do that? If that's possible, please provide us with some numbers in comparison.
Guitar Lessons by Yousician managed to grow Trials x1.5 compared with the previous 12 months, and decrease Cost per Trial by 40% in a year.
Victoria: In general, we're very satisfied with the tool [SplitMetrics Acquire], since it helps us to achieve our target KPIs. For example, we wanted to achieve a higher SOV, and then we use that as our metric to look at to optimize the bid or when we want to maintain the cost per tap or cost per trial. It helps us to control it within an adaptable range. I am very happy about that.
The built-in solutions in SplitMetrics Acquire have helped me to save a lot of time optimizing all the campaigns. Now I no longer have to spend hours on managing campaigns manually, constantly checking out reports and adjusting bids, like I used to before adopting SplitMetrics. What's more, it can be challenging and time-consuming to manage so many campaigns. Thanks to SplitMetrics, I can now save my time on manual work. I trust the automated rules and the bid strategies that help me manage the bids effectively.
Sometimes I do manual bidding adjustment but it is getting less frequent, since most of the adjustments are carried out via the platform, so that I can focus my time on strategic tasks: such as how we can better structure the campaigns, how we can better differentiate from our competitors or how we can scale.
Another thing is that I really enjoy working with SplitMetrics. All the Customer Success Managers are really helpful, and you all offer a lot of creative ideas and give a lot of additional services to help us grow. For example, when we were about to run the Today tab ads, all the CPP ideas and all the hypotheses were driven by SplitMetrics Agency experts. You also have helped us understand the campaign performance better.
Not only do you help in understanding of campaign performance, you also give us additional insights which help us gain a better understanding of the market and the industry. Those are valuable for us to come up with new ideas and test hypotheses. All the services you offer bring values not just for our Apple Search Ads campaigns, but also for our business overall. We appreciate that a lot.
Optimize Apple Search Ads with SplitMetrics
Let's discuss how we can help your app grow!
Book a Demo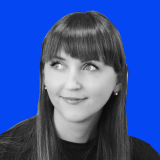 Lina Danilchik
Content Marketing Lead & App Growth Evangelist at SplitMetrics
Lina is Content Marketing Lead at SplitMetrics. She provides mobile marketers with best practices and tips on app growth, ASO, user acquisition and Apple Search Ads. Lina is also the host of App Growth Talks.
Read all articles →