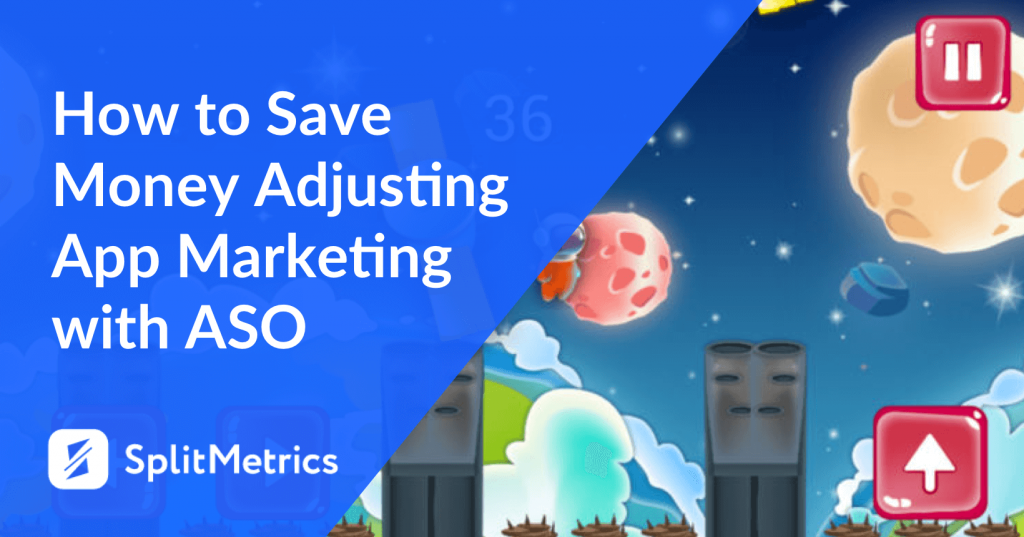 The world of mobile apps keeps evolving, thousands of new apps debut in app stores each year triggering fierce competition for customers.  Mobile app publishers have to perfect their marketing strategies in this fight for app downloads. Our guest author Timur Taepov from app marketing agency JustForward.co shares how mobile app companies can integrate ASO with regular marketing activities to minimize costs and create a solid customer base.
Why Do Mobile App Publishers Have to Care about User Acquisition Costs?
At present, there's a huge challenge for mobile app companies to overcome – how to create a mobile marketing strategy which'll drive more app downloads and customers while minimizing costs. In most cases there's an obvious relationship: a growth of app downloads leads to an increased app marketing budget. Let's have a look at some figures.
There're two major marketplaces that deliver mobile apps; Apple's App Store and Google Play. Both are crowded, with 1.5 million apps in Google Play and 1.4 million apps in the App Store. That's million with an "M", and the numbers keep rising. According to Fiksu, the "Cost Per Loyal Customer Index" reached $3.09 for iOS and the "Cost Per Install Index" reached $1.53 for iOS and $1.74 for Android. All these figures show that mobile app companies have to care about user acquisition costs creating their mobile marketing strategies.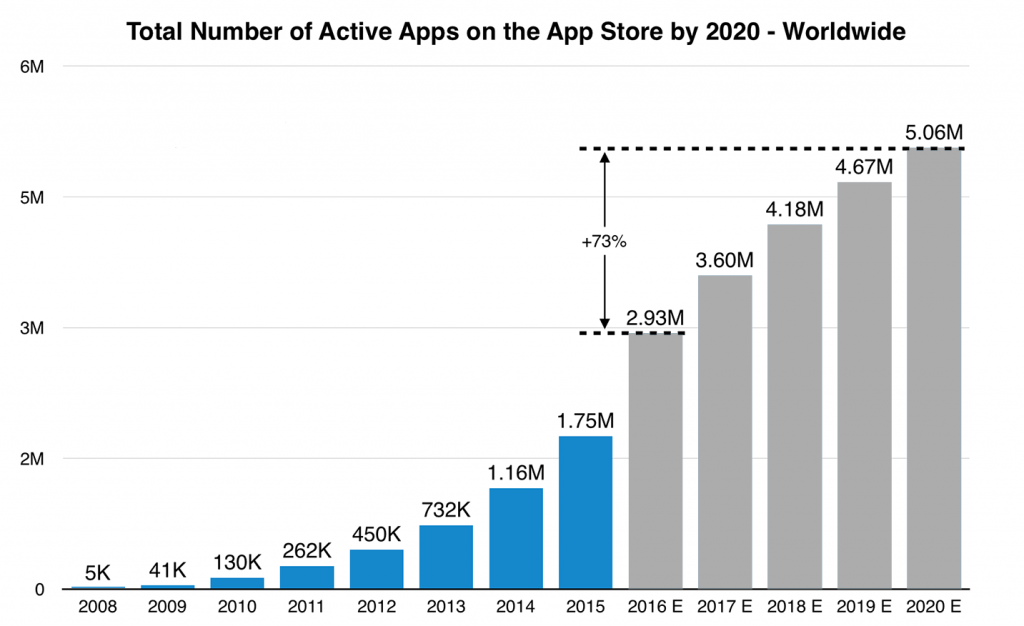 Source: sensortower.com
App Store Optimization as Conversion Rate Booster
Every mobile app publisher dreams about free app downloads with high retention rate and loyal customers with high "Lifetime Value". That kind of quality traffic usually comes from organic searches in app stores. It's important to emphasize that app store searching is the most popular app discovery method of majority mobile app companies. According to a Forrester study, about 63% of apps are discovered through app store searches. Despite the crowded app stores, it's still possible to use this source of customers effectively.
It doesn't matter what size your company is – indie developer, medium-sized company, or a major player. It's also not that important what app marketing activities you choose in order to drive mobile app customers' downloads. However, App Store Optimization (ASO) should be a substantial part of any app marketing strategy. ASO allows you to improve visibility in app stores by using relevant keywords and increase mobile app's conversion rate on an app store landing page for inbound traffic.
App Marketing Loop
Let's take a look at how ASO can increase marketing performance of an app. Any mobile traffic source leads potential customers to an app store landing page. At this stage, on-page app store optimization helps increase the conversion rate of inbound traffic. Thus, a mobile app gains more downloads with the same amount of inbound traffic than before app product page optimization.
The more downloads a mobile app has, the higher app ranking it gains making it easier for customers to find this application in an app store. This means that a mobile app receives additional velocity that allows it to rank higher in a store category and on the app store search by selected keywords. The more proper keywords are selected, the more organic app downloads an app has. Thus, the next iteration of a loop happens.
As a final result total Cost Per Install decreases, no matter which traffic channel a mobile app publisher employs. The entire concept looks like a loop, where ASO adjusts the basic mobile marketing strategy and gives additional high-quality organic app installs, decreasing CPI for the entire app marketing process.

Image Credit: Timur Taepov
Key Components of ASO Strategy
As mentioned, ASO consists of two main parts: keywords optimization and app store product page optimization. Keywords optimization is different for the App Store and Google Play. For the App Store, they're two places for keywords: an app title and a keywords field, which is not visible on an app store landing page. Google Play also has two places for keywords: an app title and an app description, which is visible on an app landing page.
App store product page optimization is another important part of ASO and usually includes the following assets: app icon, visible part of a title, app reviews and ratings, screenshots, description, 'what's new' area, and localization.
ASO Is an Ongoing Process
Another crucial point is that App Store Optimization isn't a one-time action. This is a continual process that is started on the early stages of any mobile app development. As a process, it includes on-page A/B testing, keyword tracking, and rotation. An awesome thing about ASO is that it's the cheapest way to drive organic app installs, draw more customers, and improve current app marketing activities.
Conclusion
Major app directories are getting more crowded, and customer acquisition costs keep rising. This means that mobile app companies have to care about app marketing costs more and use available opportunities to optimize app marketing performance. App Store Optimization is a great tool for that purpose, as it adjusts any app marketing activity, executing as a loop.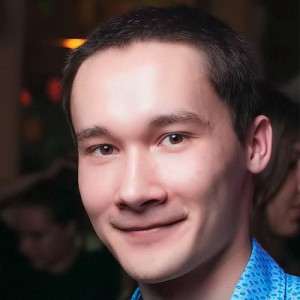 Timur is an expert in mobile app marketing and provides services for app publishers who need organic app downloads, helping them to optimize apps in app stores, go viral, gain traction with customers, and employ new mobile traffic sources. He's also well-known as the host of the App Marketing – Growth Hacking Podcast. You can connect him via e-mail: [email protected]
Want to improve your app conversion rate?
Schedule a call our customer success manager and double installs by optimizing icons, screenshots and other elements.

Thank you! Our team will be in contact with you shortly!
Share the knowledge!