GrowthBlitz #1 with Peggy Anne Salz
This is the first episode of GrowthBlitz – short video conversations on mobile apps & games, product marketing and growth. Five questions, five answers and lots of fun.
Special guest of GrowthBlitz #1 is Peggy Anne Salz, Founder & Mobile Analyst at MobileGroove, Journalist and Writer. Peggy co-hosts multiple podcasts on mobile marketing & growth and contributes to such prominent media, as Forbes, VentureBeat and Pocket Gamer.
In this episode you will learn:
Which apps Peggy used most often in 2020
What categories Peggy would choose if she decided to build a new app or game now, in 2021
Which user acquisition channels will be effective in 2021
Tactics to apply to make your app go viral
Three qualities of a good mobile marketer
Why Apple Search Ads is worth your attention
and even more!
Maximize your Apple Search Ads ROAS with SplitMetrics Acquire
Request Demo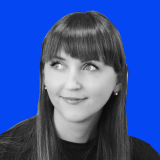 Lina Danilchik
Content Marketing Lead & App Growth Evangelist at SplitMetrics
Lina is Content Marketing Lead at SplitMetrics. She provides mobile marketers with best practices and tips on app growth, ASO, user acquisition and Apple Search Ads. Lina is also the host of App Growth Talks.
Read all articles →