GrowthBlitz #2 with Vera Rabkina
This is the second episode of GrowthBlitz – short video conversations on mobile apps & games, product marketing and growth. Five questions, five answers and a pinch of fun!
Special guest of GrowthBlitz #2 is Vera Rabkina, Head of Product at AppFollow. Vera is also a respected member of What? Where? When? – an intellectual game club and prominent TV show.
In this episode you will learn:
Vera's regular tasks as part of her Head of Product role
3 mobile apps Vera utilizes most often
5 recommendations from Vera that will help you improve your app's or mobile game's rating & reviews on the App Store & Google Play
3 aspects to look at in order to build an effective product marketing strategy
How to check that a product or some features are worth implementing
and even more!
Here are some key highlights from the talk.

Hi Vera, you are a Head of Product. What are your usual work tasks?

As a Head of Product at AppFollow I'm in charge of both Product strategy and execution, so my tasks vary depending on what time of quarter it is or what current business priorities are.
My regular tasks include:
Product Team Coordination
Defining and updating short-term and long-term strategy
Decomposing it to use cases, tasks, roadmaps
Facilitation of their execution
Cross-Team activities with Sales, Customer Success and Support
What 3 apps do you use most often today?
Slack – AppFollow is a fully remote team so our communication is there.
Telegram – great for communication, professional communities, channels and news.
TikTok – really love how TikTok is evolving now and the amazing content recommendation engine they have. Probably the best on the market. Managed to adjust it the way that it is an extremely useful source for me both professionally and lifestyle.
Please provide 3-5 short recommendations on how to improve your rating & reviews on the App Store or Google Play.
Reply to reviews (affects install rate (Playtika) and retention (30% higher if helped).
Automate what you can (humans and robots are good at different things. Bitmango increased the reply rate in 2.3 times in just a week and increased rating as well.
Report offensive reviews and spam (you don't have to put up with all negativity). There is a report of a concern procedure, Viber manages to delete 60% of the reviews reported, which is approximately 600 in a few months. And Apple recently announced that since 2020 they have removed 250 million ratings & reviews, so it's a mistake not to use it.
Analyze reply effect (how many reviews have been updated and what is Reply effect, how rating has changed). Kakao games achieved +1.5 star rating increase in just a year by doing proper research.
Move to platform (you will reply quicker and have more tools to analyze and build strategy).
Please name three aspects to look at in order to build an effective product marketing strategy.
Marketing strategy is all about knowing what your customers want and are looking for. So knowing your customers is the key.
Listen to your customers (countries can differ)
Listen to the customers of your competitors
Do it with semantics analysis
How to check that a product or some features are worth implementing? Please provide some tips.
Know what problem you are solving (e.g.: Customer Success team is always short of resources, can't reply to all -> automation)
Define how you would check whether the problem is solved (reply rate will increase by 50%, rating will increase by 20%)
Many people skip this step: do the actual analysis
Reiterate
Watch GrowthBlitz #2 with Vera Rabkina and skyrocket app or game on the app stores.
Maximize your Apple Search Ads ROAS with SplitMetrics Acquire
Request Demo
Boost conversion and installs with SplitMetrics A/B testing
Request Demo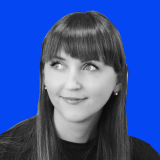 Lina Danilchik
Content Marketing Lead & App Growth Evangelist at SplitMetrics
Lina is Content Marketing Lead at SplitMetrics. She provides mobile marketers with best practices and tips on app growth, ASO, user acquisition and Apple Search Ads. Lina is also the host of App Growth Talks.
Read all articles →