What is mobile content?
Wondering how you can make your posts, descriptions, emails engage mobile readers? Seeking effective mobile content strategies?
Whether you're creating content for a blog, struggling to write a high-converting app description or optimizing texts for Apple App Store Ads banners, there are several basic rules to building a successful mobile content strategy that help you refine each and every text element on the user's journey.
In this article written by Mary Walton, a professional editor at Politics Assignment Help Australia and author at Simple Grad, you will discover 6 ways for refining your app descriptions and writing mobile content.
Mobile is becoming the top way many people engage with content online. As smartphones become ever more ubiquitous, your content is making its way to a whole new market. Because of this, you'll be required to look at copywriting in a whole new way. Here are the best tips for writing mobile content and building an effective mobile content strategy that will help you engage mobile readers, and even convert them.
#1 The key to the successful content strategy for mobile isn't to write less
It's no secret that there's less screen real estate when it comes to mobile. Some marketers take that to mean that they have to write less content, in order to keep the reader's attention. This kind of thinking, though, is a fallacy. In fact, you're much better off writing better, higher quality mobile content. Remember, you can't cut quality into truncated copy. In your mobile app content strategy, you just need to focus on creating content that the reader can use.
#2 Front load your mobile content
On desktop, you'll have a few paragraphs visible without the reader having to scroll down. On mobile though, you have much less space. That means that you need to grab the reader's attention right away. As this is the case, try front loading the most important information to the top of the app description, article, or post.

The important, attention grabbing copy needs to be in the first few sentences'
'The important, attention grabbing copy needs to be in the first few sentences' says admissions officer Tim Leyman at Academized Paper Writing Service. 'For example, if you were writing about cooking barbecue food, you may start out by saying 'It's summer and you're looking for the perfect barbecue foods. We've rounded up all the recipes you should try this season.' This tells the reader exactly what you're going to do, and encourages them to scroll down.'
#3 Use plenty of images
On mobile, readers are much more interested in dynamic images. This doesn't mean that text content doesn't have a role to play, it just means that you need to find a way to complement app screenshots, icons or images in blog posts with your text content.
Sites like Buzzfeed have got this mobile app content strategy down to an art. They use images to illustrate their points, and their text content simply elaborates on what they're showing.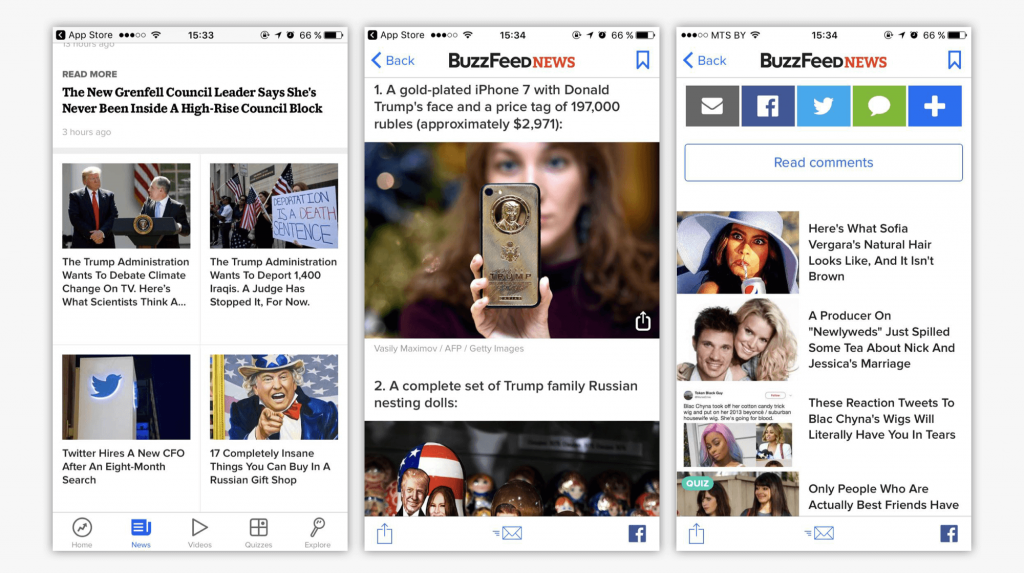 #4 Short paragraphs work best on mobile
Readers tend to view paragraphs as a complete thought. The longer the paragraph, the longer the thought is.
On mobile, this can look far too complicated and readers can get lost. The best way to deal with this is write shorter paragraphs. Make it your goal to make your point in as few sentences as possible. Your content should still flow, but be ruthless about cutting unneeded words.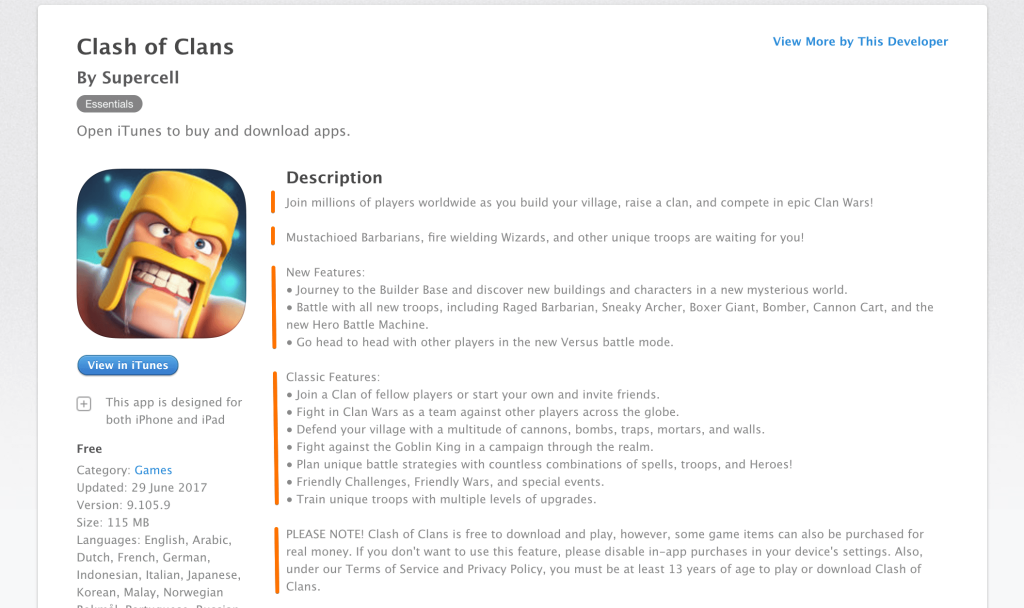 #5 Create short and snappy headlines
Again, because you don't have a lot of screen real estate, so your headlines need to be short and snappy. Creating good headlines for mobile is a real art. You need to give the reader the information about what the app or article is about, but at the same time you need to keep it short so it's not taking up too much room on the initial page or screenshots.

#6 Online tools can help with creating mobile content
There are plenty of online tools that can help you write good online content for mobile. Give some of these a try and see if they can help you in building and implementing a mobile content strategy:
– Easy Word Count: This site gives you an accurate word count of your text, helpful when you're trying to keep it short. It also highlights any mistakes you've made in text.
– Click To Tweet: This tool creates sharing buttons for your website. Simply include one with your post, and your reader can click it to share with all their followers.
– Paper Fellows: If you need some encouragement with your writing, turn to this writing community. It's full of other writers who can help you out.
– Citation Generator: This tool gives you the right citation for any source you use. Make your writing informed and trustworthy using this.
– Marketing Essay Help: Need some help with your editing? There are lots of helpful editing guides on this site.
– Ideaflip: If you have more than one copywriter, this is the app for you. You can share ideas in real time, wherever you are.
– Do My Assignment: This is the tool for you if you need proofreading assistance. It's definitely one of the best proofreading tools online right now.
– Calmly Writer: The internet is full of distractions, making it hard to write. This tool helps you avoid all those distractions and get on with the job.
– Cheap Essay: This writing service is an excellent grammar help. Talk to the experts here if you feel your grammar needs improving.
– Snip.ly: This tool is the perfect call to action. It adds buttons that readers can click on to read anything you want to link to.
– SplitMetrics: Use SplitMetrics if you want to A/B test app descriptions and develop a mobile content strategy that drives installs.
These tips will help you write for a rapidly growing and important market. Get it right, and you'll see conversion go through the roof. We wish you luck and success in implementing your mobile content strategy.