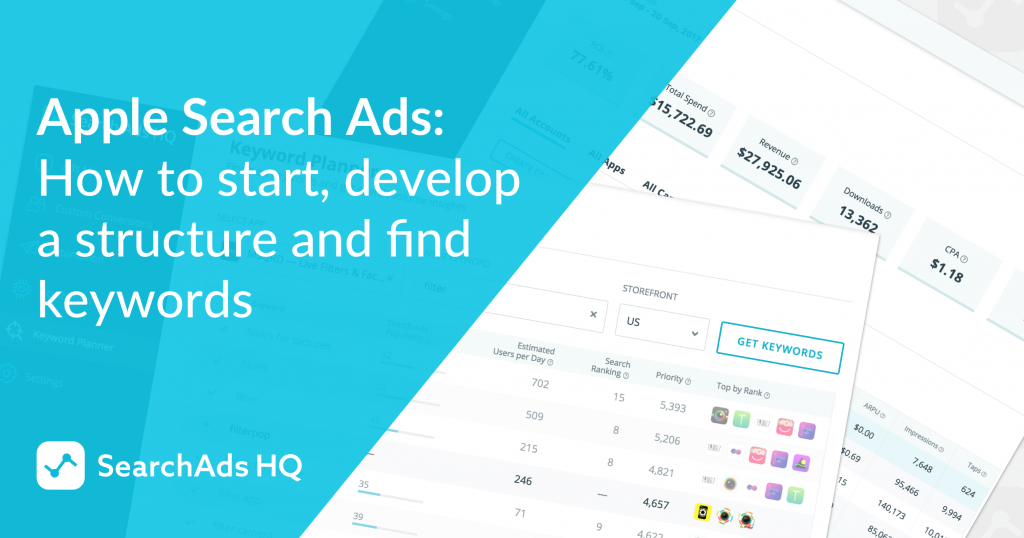 One of the questions we get asked a lot is, "How to start working with Apple Search Ads?"
It's kind of a broad question, right?
Since Apple Search Ads differs from the classic user acquisition channels – Facebook, Google and in-app ads, app developers get confused when it comes to creating and managing campaigns in Apple Search Ads. Instead of targeting and visuals optimization, they dive into a brand new world of keywords and match types.
As it turns out, app marketers who are used to working with Google search ads and keyword optimization can quickly capture the essence and start showing results with Apple Search Ads.
Because they share the same structure, optimization strategies, and bidding tactics.
However, do not hurry to put aside Apple Search Ads if you do not have such experience. There's no magic or nuclear physics behind Apple Search Ads.