Sneak peek at our new update for creating and editing ad variations based on custom product pages!
There is no need to switch between several tools when creating and analyzing your ad variations based on custom product pages you've previously set up in App Store Connect.
Meet new opportunities to boost productivity with ad creation and editing and accelerate your ad performance with data-driven optimization – all in one place for higher conversions.
With SplitMetrics Acquire, you can focus on being productive instead of busy!
Create and edit ad variations and track all the essential data, including post-install metrics* – all in one place for time- and cost-effective growth.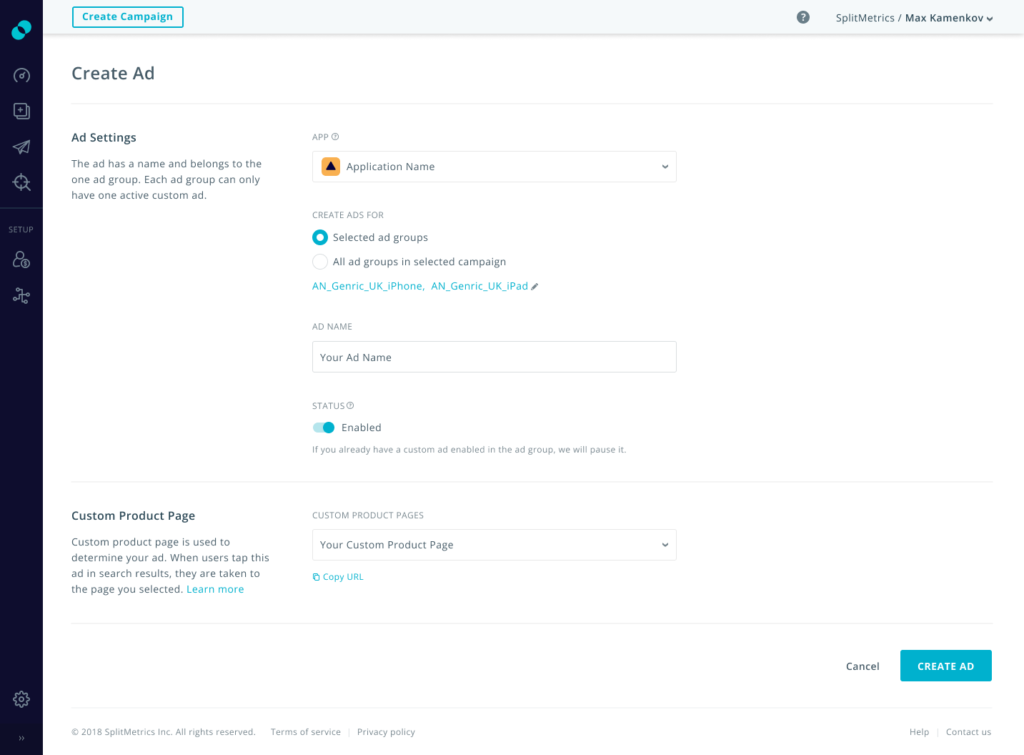 Creating ads in bulk for different ad groups might be especially valuable for SKAG account structure and several locations.
Spot app growth opportunities using custom product pages with ad variations.
Ad relevance is the key to higher TTR and ROAS. With ad variations based on custom product pages, you can boost your app growth by bringing more valuable ads to the audience with lower CPI and higher TTR.
Higher ad relevancy = higher TTR + lower CPT and CPI
Get more customers by launching your new app features, engaging the audience for in-app events at launch, dramatically improving your seasonal promo conversion rate, and generating more revenue.
You can create ad variations for custom product pages for generic and brand campaigns:
Align ad creatives with your campaign goals and get the maximum from your app performance with SplitMetrics Acquire.
​​Boost your app growth by delivering more engaging and personalized ads to different audiences.
Create ad variations and analyze all key metrics in SplitMetrics Acquire.
* Full-funnel view is available only for accounts with Adjust Integration.
Scale with Apple Search Ads insights in SplitMetrics Acquire
Request Demo