New App Store Ads: Growth Opportunities for Developers of All Sizes
New App Store ad placements have become available for advertisers. Watch our webinar exploring these new opportunities to learn more about the impact new ad slots are going to have on the mobile industry and Apple Search Ads, understand how to strengthen your UA strategy and what to do to deliver highly effective ads in a privacy-first environment.
Experts
Mike Ilin, Chief Product Officer at SplitMetrics. Mike has over 18 years of strong experience in Product Management across global E-Commerce and AdTech services.
Olga Noha, Chief Marketing Officer at SplitMetrics with 16+ years of experience in building and scaling B2B marketing functions for global tech companies to help them grow faster.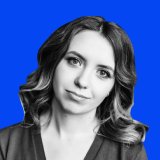 Anastasiya Starovoytova
Content Manager
Anastasiya is Content Manager at SplitMetrics. She lives and breathes writing and has a real feeling for app marketing and mobile growth.
Read all articles →