A month ago at the annual developers conference, Apple introduced Search Ads, which allows developers to get their apps discovered at the very moment users are searching for similar apps. Inspired by this announcement, we've started working on the idea of how we can help developers measure and improve the effectiveness of this type of advertising.
Together with Gismart and their Chromatic Guitar Tuner app, we've launched an experiment, trying to find out how much traffic the app receives if we put a search ad for it on top of the search results. The variations tested were organized as follows:
One variation displays

the organic app's listing in the App Store with

the Gismart app at the 4th place.

In the other variation, Gismart app was shown as a sponsored app and it was listed the first.
Once the variations were set, we've driven an equal amount of users to each variation (over 1,100 unique visitors), and here is what we got: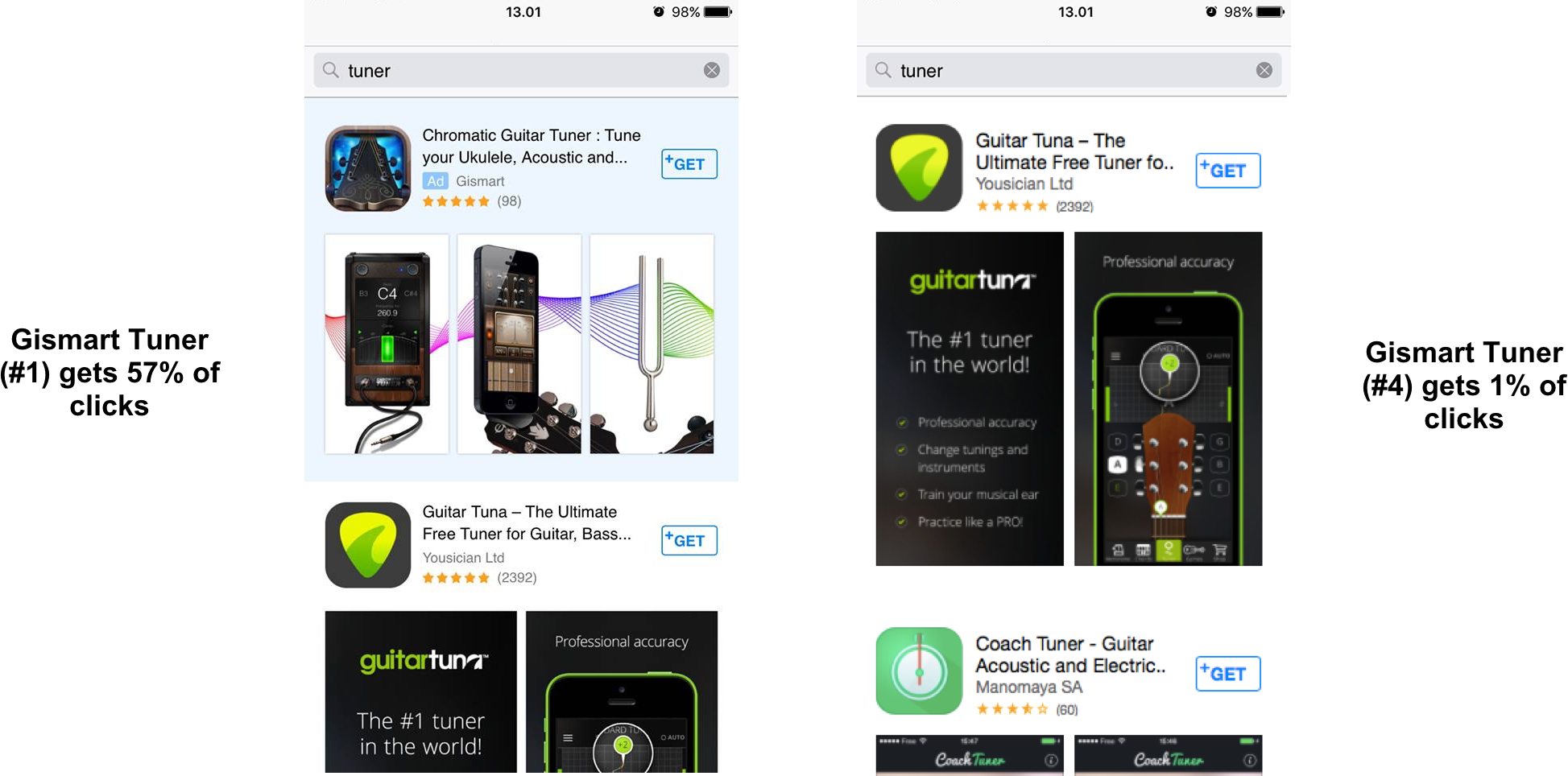 The fact that the app in the first place got more clicks than the one on the 4th place was rather predictable. But the difference in those clicks is surprising: moving from the 4th place to the 1st increased the traffic share from 1% to 57%.
Analyzing the other apps' shares further, we've noticed a few more important facts:
In both alternatives, the top app whether it was an ad or not achieved by far the most clicks on the 'Get' button. A 'search ad' app received 57% of clicks and the top app in a regular search result – 71%. The relatively small gap in CTR means that users don't see the difference between sponsored and organic listings.

Different apps in the same position demonstrated different conversion rates. So, even though there is a trend for higher positions to achieve higher CTRs, it is also clear that creative assets (icons, screenshots) greatly affect conversion rates from search as well. Therefore it's important to optimize your search listing to improve its performance.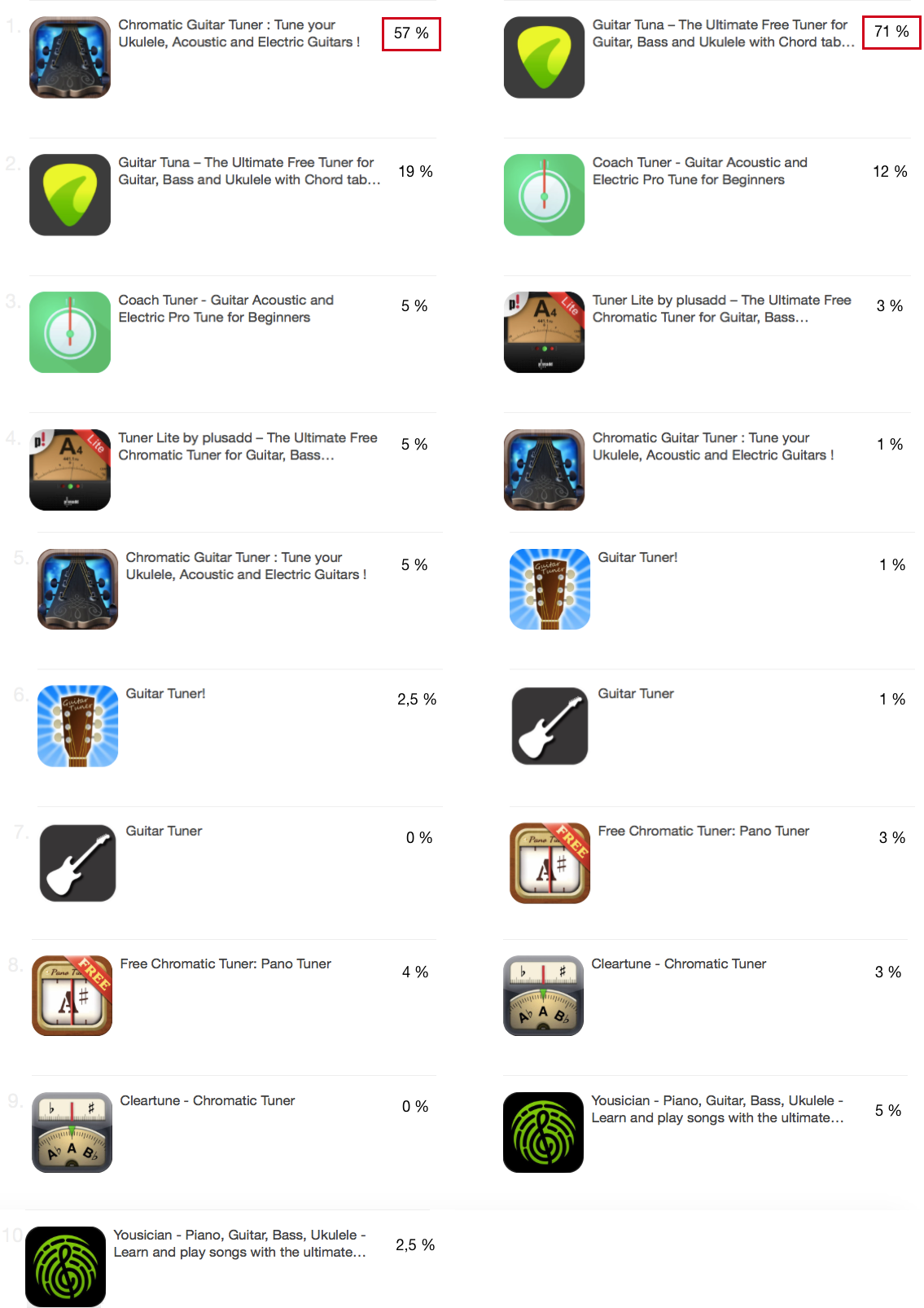 But the main result of this experiment becomes evident if we remember the fact that 65% of App Store downloads come directly from search. There is no doubt that the introduction of Search Ads will only boost competition among developers. Therefore, investing in A/B Testing and App Store Optimization becomes even more crucial as the fight for search traffic intensifies.
P.S. Search Experiments like this are a new feature of Splitmetrics platform that allows you to measure how your app would perform in Search Ads and optimize your visuals (icon, title, screenshots) to boost your conversion rate and lower ad costs. This feature is currently in Beta, if you want early access – contact us.
Maximize your Apple Search Ads ROAS with SplitMetrics Acquire
Request Demo