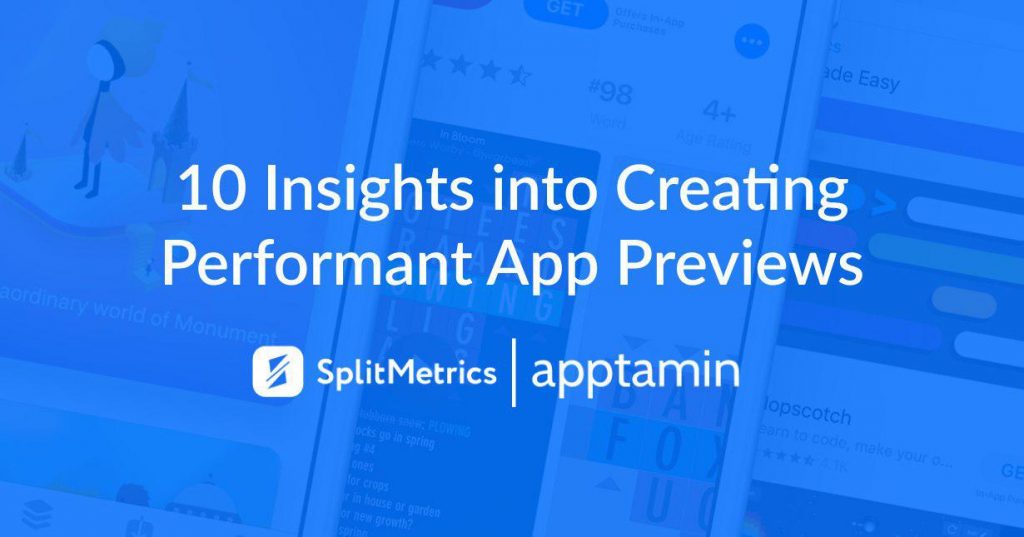 Video app preview is considered a dark horse of store product pages. Some publishers are in the mistaken belief that uploading any video will favor conversion rate growth. The truth is app previews can skyrocket your conversion as well as drive potential users away.
It shouldn't come as a surprise that video quality is a major game changer when it comes to the efficiency of app previews. However, different types of video previews work for different kind of apps.
How to reduce a gambling factor of placing app preview on your store product page? A/B testing is the answer. Optimize your video assets properly, make sure they are able to boost conversions and only then update your App Store page.
SplitMetrics and Apptamin, the agency for app videos, prepared the list of insights based on the experiments launched within our A/B testing platform and Apptamin's experience of creating app previews. These tips can help you get bearings and nail a perfect video preview for your product page.
Read more