In this App Growth News Monthly digest, we've gathered the most prominent updates in app stores and mobile marketing news for October and November 2020. Read on to keep up and reconsider your app store optimization and app growth efforts.
App Store pre-order period extended to 180 days
Apple has extended the period when apps can be available for pre-order on the App Store from 90 to 180 days. Now that app publishers and ASO managers have twice as much time, they can use it to raise awareness of their upcoming app, build up hype around it, upgrade its features before the release while working on the app's ranking on the App Store even before the app launch.
App Store privacy labels to be submitted starting December 8
iOS app developers will have to reveal their data gathering practices as part of the submission process for new apps and updates starting December 8. Users will be able to learn which data types may be collected through the app, which data are linked to their account, device or identity, and which of them may be used for tracking – all before downloading the app: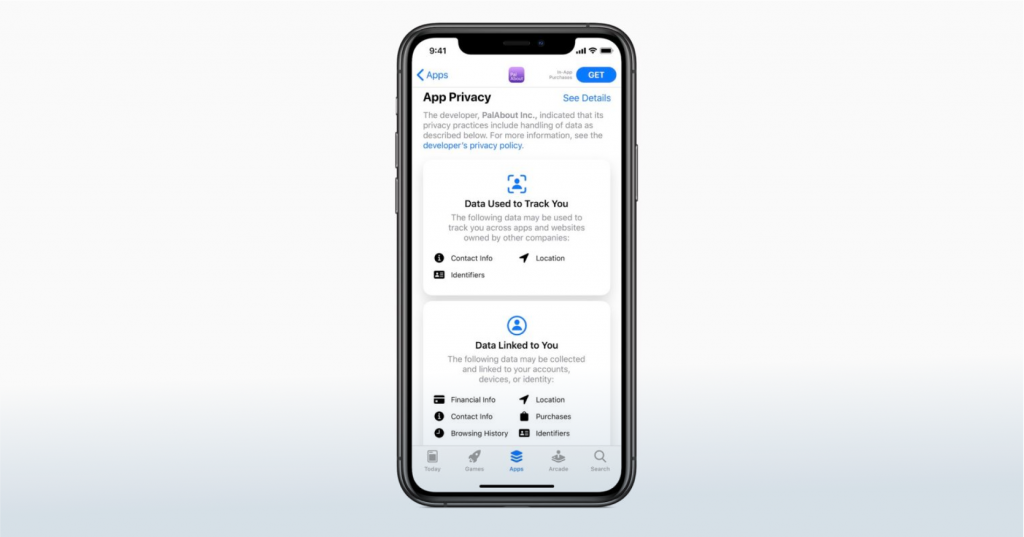 Apple requires that developers keep their privacy information up to date in the App Store Connect.
Following WhatsApp's criticism of the privacy "nutrition labels" which seem "inconsistent" as they don't apply to pre-installed apps (like Messages), Apple stated that all iOS apps, first and third party ones, are subject to the privacy policy. The data collection information for Apple's own apps will be available on Apple's website.
The privacy labels are part of a greater privacy framework introduced by Apple following the release of iOS 14 in September.
Google tests "Compare apps" on the Play Store
Google has been spotted to test an app-to-app comparison section on the Play Store. First discovered by Android Police, "Compare apps" shows up at the bottom of the app listing below ratings and reviews, and includes the comparison of similar apps by the average rating, the number of downloads and features. The gif below shows what it looks like on the Play Store on the media player app listing:
Features like ease of use, play offline, streaming, visual quality, etc. are scrollable from left to right. With so many apps available on the Play Store, this section might help users make a decision without having to browse app descriptions or reviews.
Publishers and ASO managers may leverage this section to stand out from competitors. It seems the data for "Compare apps" are collected from the Google Play Developer console. So it makes sense to work on the app rating and reviews as well as core features that differentiate your app from competitors.
As of today, the "Compare apps" section is not widely available on the Play Store.
iPhone and iPad apps on the Mac App Store
Apple has announced that developers can now choose to make their iPhone and iPad apps available from the Mac App Store on Apple silicon Macs. There's no porting required, but you might want to optimize the code so that the app offers a better user experience to Mac users.
On the Mac App Store, apps will be marked as "Designed for iPhone" or "Designed for iPad". They will be available from the "iPhone & iPad Apps" tab of the search results, as well as from charts and curated selections.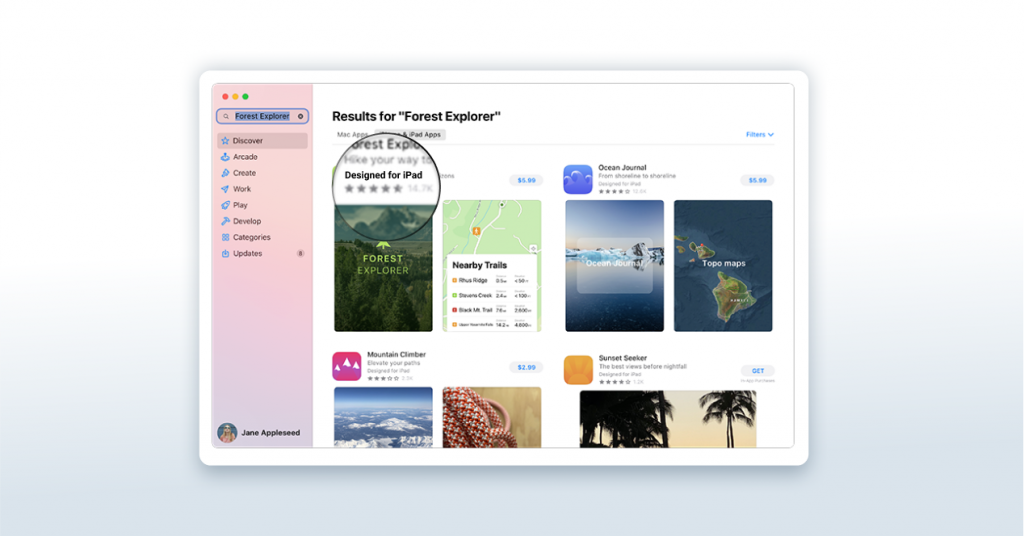 Publishers may also choose to prevent their iPhone and iPad apps from running on macOS, if they already have a macOS version of the app or if the app doesn't make sense for the Mac. If you choose to opt in, you might want to reconsider your app store optimization efforts to match macOS.
App Store Small Business Program: commission reduced to 15%
Referring to small businesses as "the backbone of our global economy", Apple has announced a special program supporting the indie community. To be launched January 1, 2021, App Store Small Business Program is designed to offer a reduced commission rate of 15%, half of the standard 30% cut, on paid apps and in-app purchases.
Who can benefit from the program? Both existing and new developers can qualify for the discount if they made up to $1 million in proceeds in 2020. Learn more on how it works here. According to the estimations by Sensor Tower, about 98% of the 28 million registered App Store app publishers might qualify for the discount, and those 98% of developers generated less than 5% of App Store revenues in 2019.
That's it for app growth news for October and November 2020.
Check ASO tips and trends for 2021 from top mobile marketing experts – growth hacks, localization, ASO and Apple Search Ads, app visibility, A/B testing experiments and things that no longer work in 2020-2021.