Our team keeps improving your experience with the two products that we make – SearchAdsHQ, a platform for Apple Search Ads automation and optimization, and SplitMetrics, the A/B testing platform.
This is a wrap-up of features introduced in both products from May to August 2020. Jump to the platform you're interested in using the navigation above and browse our new functionality.
SearchAdsHQ
Bulk duplication for Creative Sets
Copying a custom set into multiple ad groups can be time-consuming. From the Apple Search Ads dashboard, you can make duplication only into one ad group at a time, and then you have to repeat this for each of the required ad groups. This can take a whole day of routine manual operations.
The new SearchAdsHQ feature enables you to copy Creative Sets into multiple ad groups in bulk, and save loads of time for more important strategic tasks.
In order to duplicate Creative Sets, just select the required ad groups in a few clicks by using checkboxes: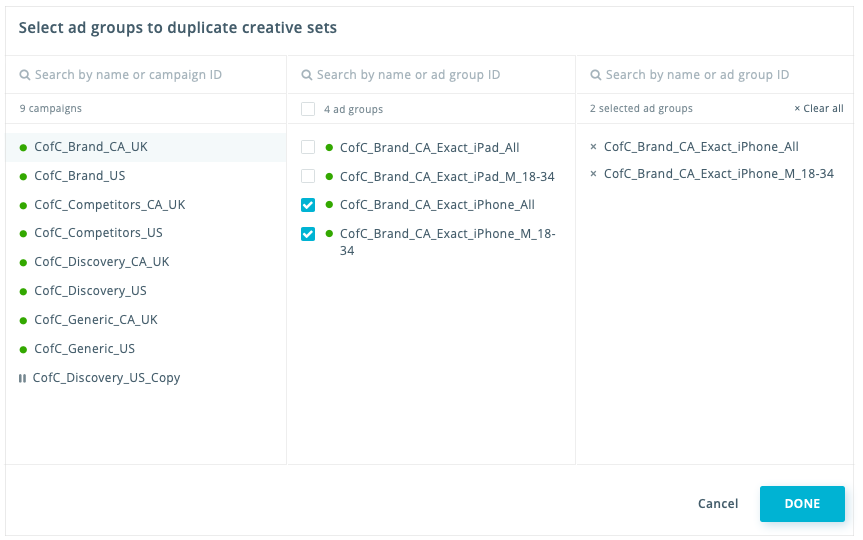 When you choose ad groups, make sure they share the same language and targeting by the device type.
Read more on Creative Sets duplication in SearchAdsHQ here.
"View only" access
We've added a new user type in the "Team Access" in SearchAdsHQ – "View only".
"View only" rights enable the user to:
Browse any account layer and charts;

Filter out things, change the pagination;

Change the date range and download reports.
In a few words, such users can do anything but introduce changes to the account.
Automated rules for campaigns
Think about Apple Search Ads management you have to routinely perform on the campaign level:
Users are more active on particular days, so you have to manually raise your daily cap on those days;

You have to raise your campaign budget or daily cap once your campaign shows particular performance;

You have to enable or disable campaigns on weekends, etc.
If it does seem familiar, then save a good deal of time by automating all these processes. In addition to keywords and search terms, now SearchAdsHQ offers automation on the campaign level. Here're the available Actions: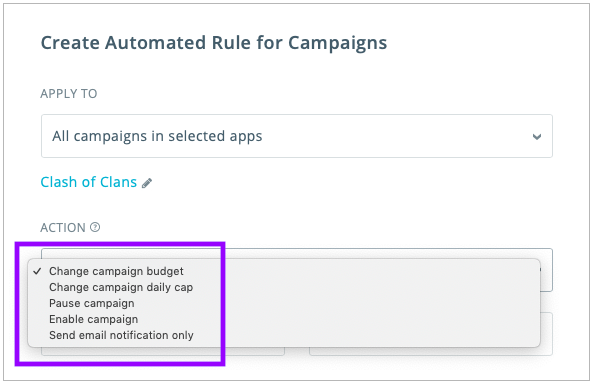 Read our in-depth guide on how to automate Apple Search Ads with SearchAdsHQ.
Compare keywords on a chart
Now you can compare up to 25 keywords by the chosen metric (Impressions, CPI, CPA, ROAS, etc.) and visualize them on a chart. The trends you see can be a data-backed ground for your optimization decisions.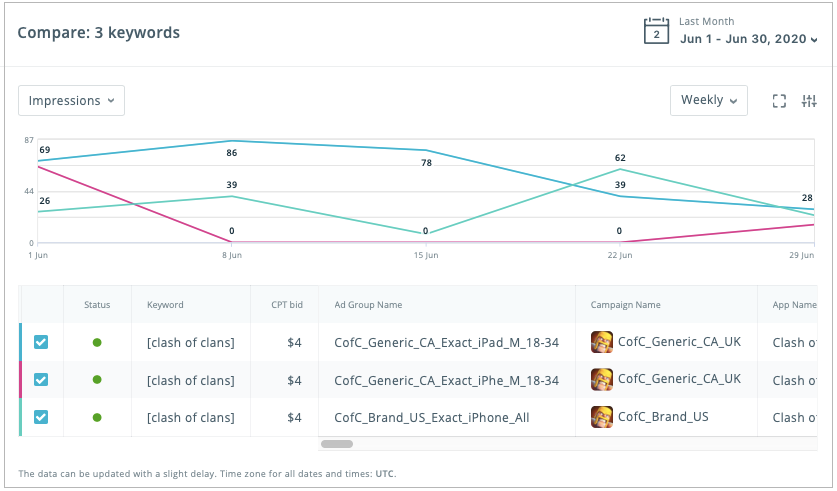 Export reports
Previously, you used to get your dashboard report by email only. There was no way to send it to your colleague instantly, plus the report could be missed in the inbox. Now that we've taken the report export to the next level, you can:
Download the report

right in your browser

by clicking the "Export report (by segment)" button;

Get the report prepared

by segments

– by day, by week or by month;

Send the report to several colleagues at once: just specify their emails separated by commas.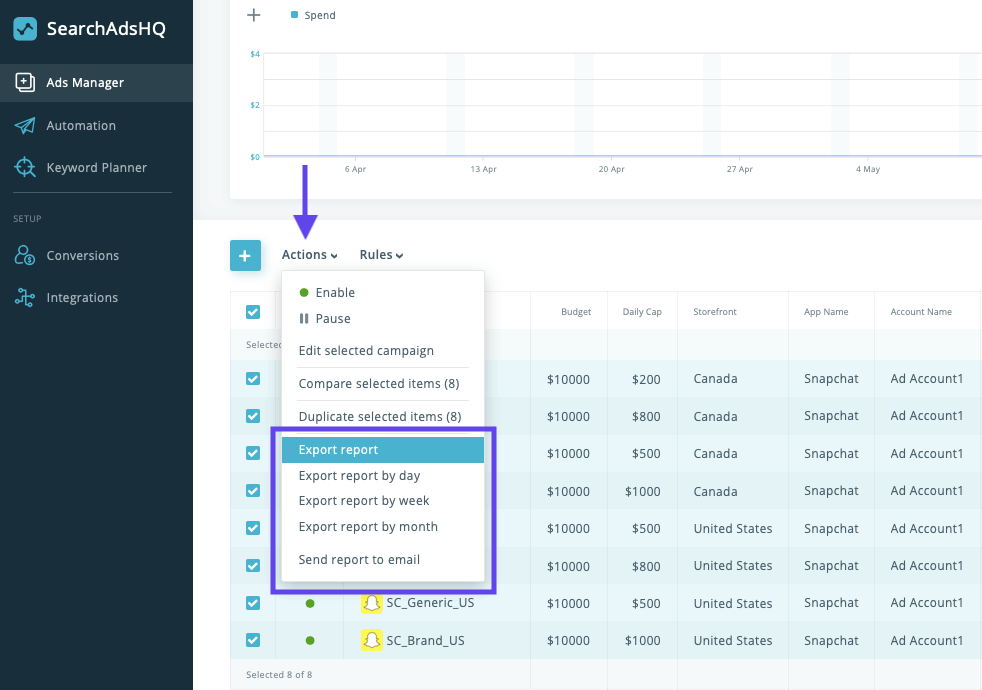 Updated automation for ad groups
We've added new actions for ad groups automation:
Change CPA goal:

get your

CPA Goal automatically managed for the selected ad groups, spend more time on important activities and decision-making;

Pause/Enable Ad Group:

get your ad groups automatically paused or enabled in a certain moment of time – exclude the possibility of manual error.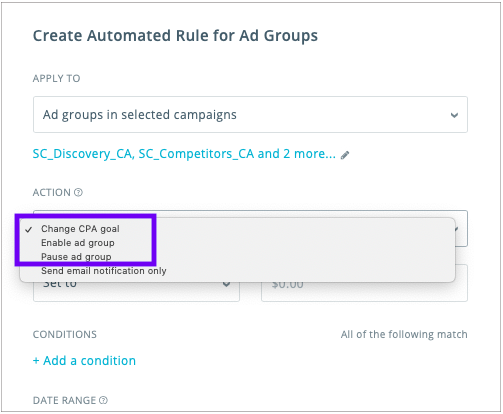 Get 3 effective Apple Search Ads automation strategies as well as actionable tips that will enable you to automate your campaign management and optimization.
SplitMetrics
Multivariate tests in UI
Now you can configure multivariate experiments by yourself, without the assistance of our Customer Success managers.
Multivariate experiments help test several app page elements at once. For example, you can test different variants of your app name, icon and screenshots within a single experiment. Using checkboxes, select these elements at the setup stage: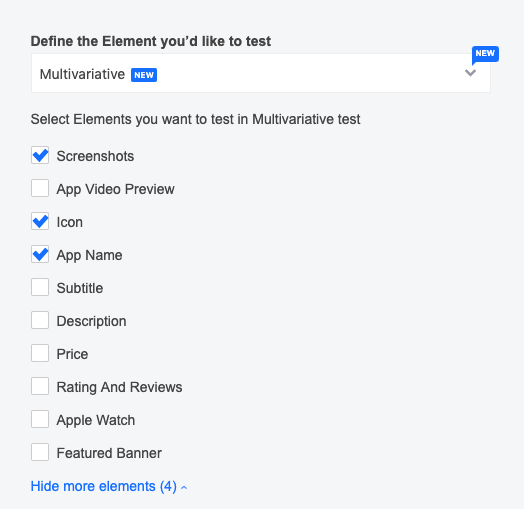 Multivariate tests are very helpful pre-launch A/B testing: you can configure the test where each of the app page elements is different. So one variation will stand for one concept, and you can check which one would perform better.
Multivariate tests can be run for all the testing environments available in SplitMetrics – Landing, Search and Category pages.
Taking thumbnails from the video
To create an app video poster you used to upload an image from your PC. Although this method is still available, now you can also take thumbnails from the video right inside the platform.
Just play your video, select the best preview and add it as a poster: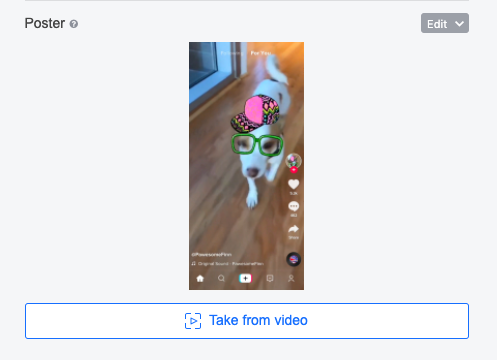 Arabic localization for iOS
We have added the Arabic language for iOS and adapted App Store UI. Now when you choose the Arabic language for your experiment, the App Store UI will be translated and its elements will be displayed in an inverted manner. Take a look at how it works here.
Integration with Adjust
Integration with Adjust is released. Connect SplitMetrics to the MMP and track app installs in the store. Data will be available both in your SplitMetrics report and the attribution network's dashboard.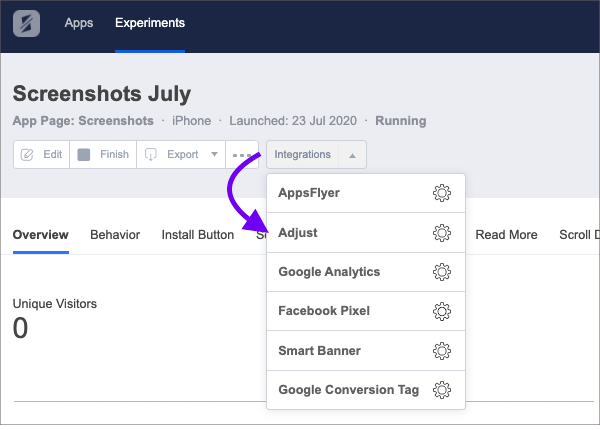 UI/UX improvements
We've polished up the flow of adding apps and experiments inside SplitMetrics:
1) When adding an app, the platform will by default pre-select your account with an active subscription.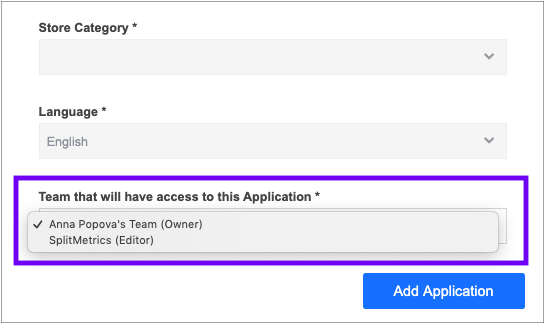 2) At Step 2 of the test setup, more fields are filled automatically.
For the App Store:
Store Position

Reviews by rating

Release notes last updated date
For Google Play Store:
3) At Step 3 of the test setup, Variation A will be marked as control automatically.
That's it for the releases in SplitMetrics and SearchAdsHQ in May-August 2020.
We would appreciate your feedback if you have already tried the features above. Please contact your manager to ask your questions or share your ideas on the updates.
Want to give these new features a try? Request a free demo tour with one of our specialists: