SplitMetrics Guest Post Guidelines
Thank you for your interest in contributing content to SplitMetrics blog!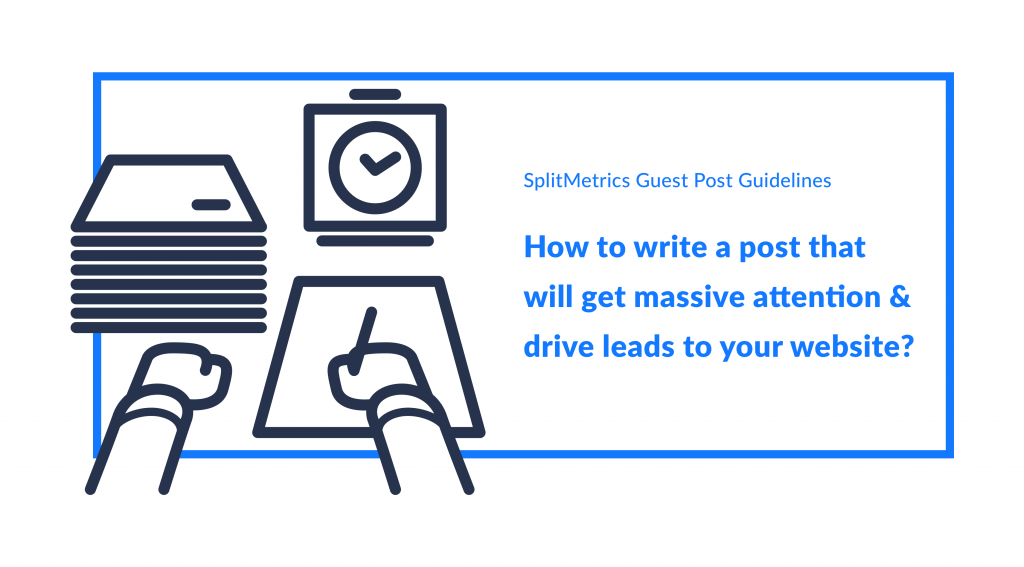 Here's why you might want to contribute to our blog:
We have 7,500 engaged email subscribers and growing.
We optimize our posts for search engines and repeatedly promote them through social media.
Mobile marketers from Rovio, MSQRD, Prisma and other big companies track our updates.
You get a quality backlink from a relevant website.
We do not mind making a post slightly branded unless it brings endless value to readers.
Here's what we are looking for:
The mission of our blog is to empower app developers to earn more. We accept all articles that can help with it. The quickest way to identify whether an article meets our requirement is to ask – can a reader use tactics and strategies to multiply results? If yes, we will love to see your post on our blog.
The second requirement is "an immediate action". Can a reader implement ideas right after reading a post? If you have yes to both questions, this will be a perfect post for us – the one that gets massive attention and drives leads to your website.
When choosing a topic, please keep three success criteria in mind:
The topic corresponds the blog mission: We help app developers earn more, today.
You have an experience in the topic you want to cover.
The topic can live for two years. In fact, evergreen content brings the best results for both a writer and a publisher as we can boost or re-publish it in a year and it will still be relevant.
A perfect topic: you know about it, it lives for two years and
answers to the question how to earn more, today.
And the last but not least, we've found that posts that perform best are:
At least 800 words long, original and unique.
Written by people who are experts in their fields or have a relevant experience.
With a clear structure. A reader should be able to get the main idea of a post by reading only titles, subtitles and first sentences of paragraphs.
Easy to skim, scan and read. Try to keep paragraphs short. People are 57% likely to read a 1000-word post if its paragraphs contain from 1 to 4 sentences.
Visual. According to Neil Patel, the most popular and readable articles have at least one image, infographic, video, quote, animation, etc. per 200 words.
Statistical and social proof. We love when authors prove their statements, include statistics and case studies.
Anything else?
We do not have any other requirements. If you are in, please just contact me at [email protected]metrics.com and pitch ideas you have for a guest post on our blog. Looking forward to them!
---
Alexandra Lamachenka
Head of Marketing at SplitMetrics