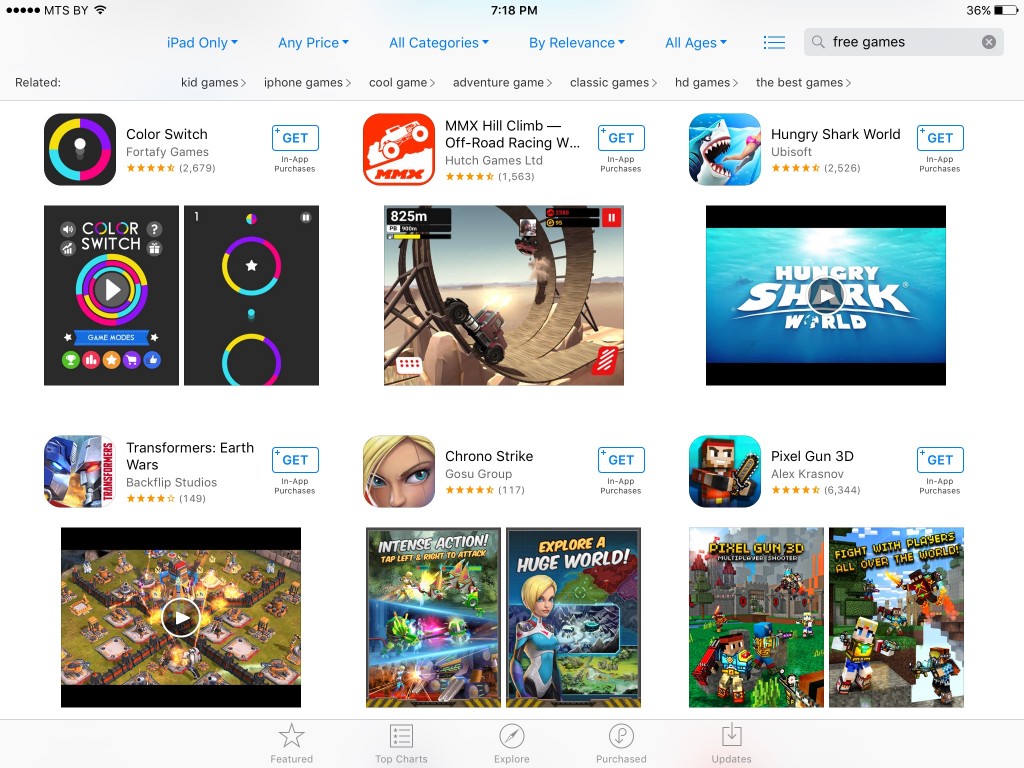 Apple continues to experiment with the layout of App Store's search. Apparently, they now show a single but significantly bigger landscape screenshot to match the size of the double portrait screenshots which remained unchanged.
Last fall Apple started displaying landscape screenshots alongside the portrait ones in their search results, but they couldn't figure out how to handle the aspect ratio mismatch. As a result, the app cards in search seemed to heavily favor vertical screenshots with their horizontal counterparts being less visible due to the proportion difference. This created a rather inconsistent search results experience for the users. It looks like App Store finally addressed the issue making landscape and portrait screenshots equal in size when displayed in search results.
The change appears to apply to both iPhone and iPad results and to video previews as well as screenshots. What does it mean to you? Well up until now ASO specialist and app developers were guided by the rule of thumb that said to use portrait screenshots to gain more prominence in the search. Well, it looks like this rule is no more. What are the new rules? Let's find out.
We're working on an updated version of our search experiments as we type this post. Update: We've updated our platform and are now ready to run tests with the new App Store Search layout. If you want to get early access to the new feature and be among the first to test which screenshot orientation works best for your apps with the new App Store search layout – contact us and let's find out!