The world is looking forward to Apple's September event each year. Weeks before this annual presentation, speculations on new iPhones design, Apple watch novelties, iPad updates, etc. congest the internet and fuel curiosity of tech and gadget fans all over the world.
App publishers and mobile marketers, in their turn, try to foresee Apple Search Ads further upgrades and possible App Store updates that new iOS might bring. We reached out to the industry influencers to discuss their predictions regarding the upcoming event and its potential impact on ASO.
Potential App Store Updates: Personalization Coming to the Store
What App Store updates do you expect from Apple?
I usually don't like to make too many predictions about Apple upcoming releases after being proven wrong too many times. However, we had a few hints pointing out that personalization is coming to the Store.
It's a recurring topic in the world of app store optimization which would certainly be a major game changer for ASO strategies if confirmed. I can see how the curated space, mainly the Today screen, can be customized based on downloads, purchase and/or usage patterns.
As for App Store updates concerning search, I'm not sure we'll see major changes in the near future but there's definitely a possibility to have them sooner or later.
Besides customization, after adding in-app purchases and stories, I can imagine Apple pushing non-apps content: think books, movies, music, news, but this is just a wild guess.
What App Store updates do you want to see?
After the rebranding of App Store Connect, I would love to get new features and data points. It's a big one, although unlikely.
Yet, offering different App Store experience could be a major boost for marketers which would let them offer a more consistent journey from Ads to App Store and in-app experience. It would also open the door to lots of new testing possibilities.
More broadly, any additional design options (banners, visual orientation, additional content, etc.) would be very interesting to explore for app developers.
Other invaluable insights I would like to see regard the disclosure of further data about browse and search behaviors.
For instance, something similar to what Google has released recently for the Play Store would favor a better understanding of the funnel. The thing is now it's sometimes challenging to grasp the complexity of all cases hidden under the "impressions", "product view" and "app units" metrics in the course of different App Store journeys.
What is the thing you don't want Apple to update, yet they might do it?
I don't think it's going to change anytime soon, but it's a good thing that Apple sticks to very strict policy on what is released in the App Store. There's an obvious reason for Apple keeping the gates under control.
Browsing the stores of other OSs, you notice that they swarm with a large amount of low-quality or spammy apps which don't necessarily infringe written rules. I've recently stumbled upon data-leaking apps, scams, bitcoin miners and other experiences anyone is happy to avoid.
As a consequence, not only UX is damaged, but many users lose trust and serious developers who chose to play by the book are afflicted.
Nevertheless, as far as the App Store is concerned, some additional clarity and communication about the exact reasons for rejection would certainly help a lot.
Despite the substantial improvements over the last few years, the review process limits flexibility and can sometimes be a real pain for developers.
Potential App Store Updates: New Storefronts for Apple Search Ads
Laurie Galazzo, Inbound Marketing Manager at AppTweak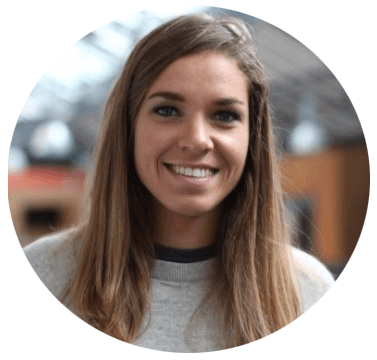 What App Store updates do you expect from Apple?
We are expecting Apple to launch Search Ads in more countries, more rapidly. Not so long ago, 6 new regions were added, making the total of 13 available storefronts. We do expect to see more in the near future, with a worldwide coverage ultimately.
Search Ads are not only a great opportunity to increase downloads, they also offer keywords Search Popularity, which is a precious indicator, extremely valuable for the improvement of ASO or Search Ads campaigns. However, this may not be announced during the upcoming presentation.
We also expect Apple to continue improving general user experience by adding more filters, categories or smart-suggested content based on behaviors, interests or previous searches.
We don't believe that Apple will change any current metadata or keyword fields though.
What App Store updates do you want to see?
We would love Apple to provide more app performance indicators, especially in terms of keywords. For example, something similar to what Google now offers (organic installs per keyword).
We can't wait for Apple to provide more insights into the amount of organic and paid downloads per keyword.
What is the thing you don't want Apple to update, yet they might do it?
We have heard of Apple's new app limits, enabling users to set a limited time to spend on each app. We are not totally sure of the effect this will have on users, app usage and retention but it will definitely be interesting to monitor.
Potential App Store Updates: More Customized Recommendations
Sylvain Gauchet, Co-founder at Apptamin

What App Store updates do you expect from Apple?
It seems that the recommendations will be more personalized.
What App Store updates do you want to see?
Naturally, at Apptamin we have a focus on video when thinking about the App Store. Regarding iPhone vs. iPhone X video, it does not seem fair that a developer that has a landscape video optimized for iPhone X ends up with the video taking less screen space in the search results than if they hadn't.
It's the same thing for portrait actually. Apple should work on simplifying different resolutions needed for videos: one video resolution for all iPhones so all listings look the same.
On the Product Page, it would be nice to see the "A closer look" section (used for landscape videos on hybrid listings) above the screenshots or somewhere where it's not "hidden".
It would be great to see Apple fix the localized videos issues (some videos displaying in countries by default). More flexibility when choosing Creative Sets for Apple Search ads would be nice as well.
Improvements to iTunes Analytics would also be welcome. It would be great to be able to know easily how many people download from the search results.
What is the thing you don't want Apple to update, yet they might do it?
We love the autoplay videos and believe they've integrated well. But we don't think Apple would change this!
It's not always easy to predict next moves of Apple in terms of the App Store evolution. However, the majority of experts agree that we can expect more profound personalization and customization to be introduced. Share in the comments what App Store updates you expect.