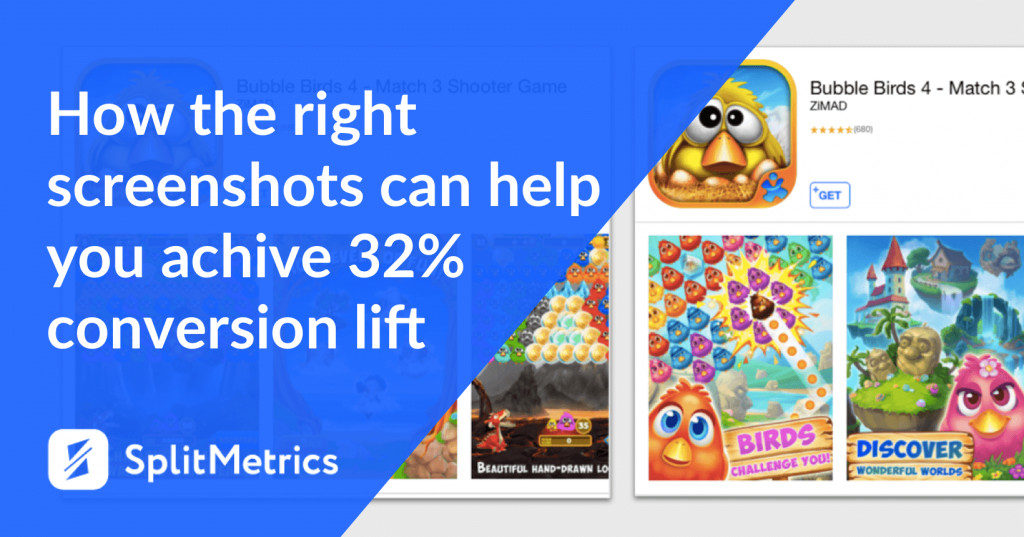 With our case study from Bubble Birds 4, we tried to show what exact things you can change in your efforts in designing screenshots that will convert and engage users in the best possible way.
In their test, developers wanted to check if a personal approach in designing screenshots will influence the conversion rates of their app page. The following changes have been applied and, as a result, delivered significant performance:
1) The main character overlaid on each screenshot. This way, a bird acts as a storyteller that speaks to users and represents what to expect from the game. Additionally, the character becomes the main element of the screenshot which helps in catching user attention and raises interest.