Every element of your App Store profile impacts download rate of your app.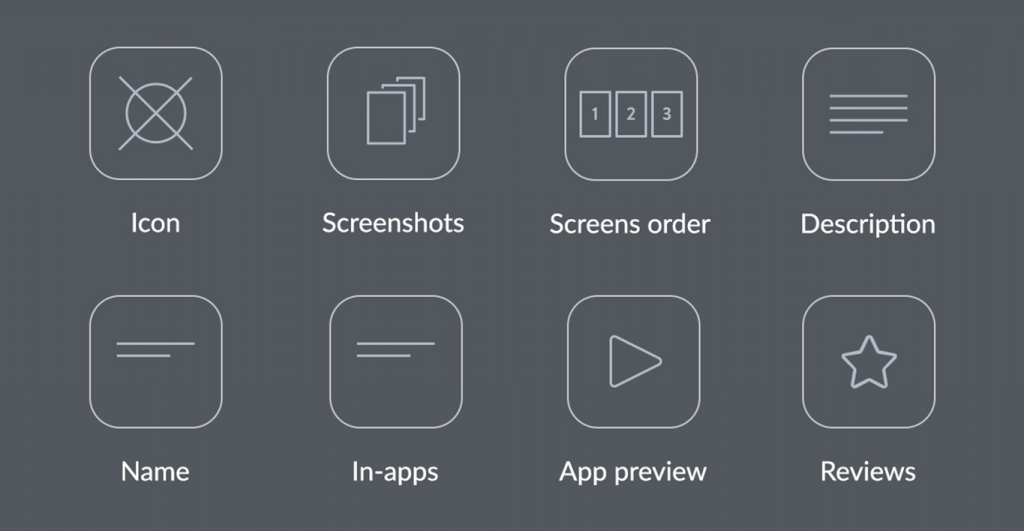 SplitMetrics lets you optimize the experiences that you deliver on Apple App Store and Google Play and find out how different elements affect your conversion rates and revenue.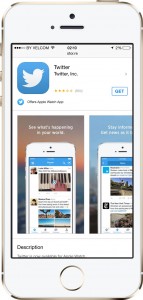 How it works?
1.  Enter your app link and create an experiment in minutes
2.  Send traffic to your experiment (i.o. landing page)
3.  Analyze the results and release the perfect combination to the App Store or Google Play
4.  Get more installs


Launching an experiment is simple:
Step 1. Create an Experiment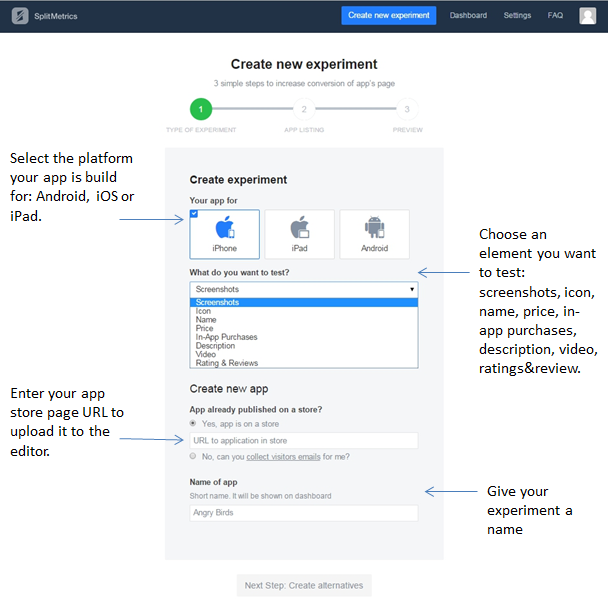 Step 2. Drag and drop to create few variations of your original app page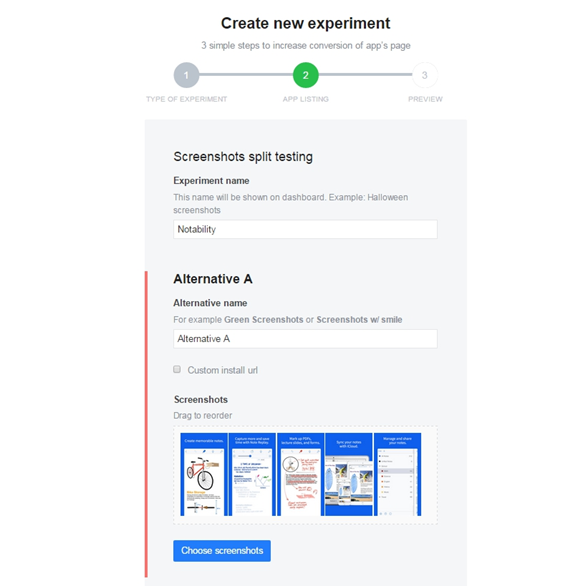 Step 3. Drive traffic to a single URL provided by SplitMetrics (we'll split the traffic equally between alternatives)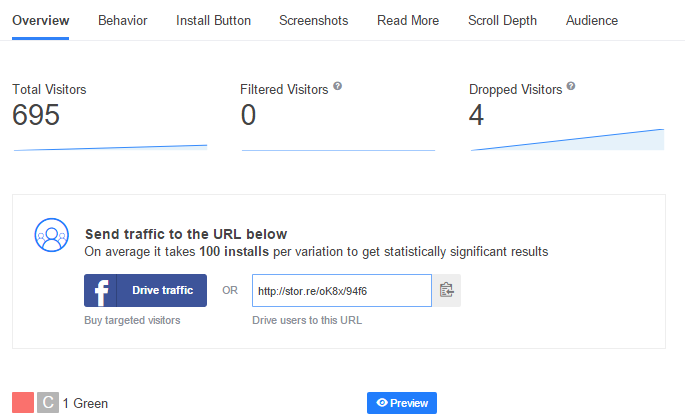 Step 4. Analyze your metrics and find the perfect combination of creatives that work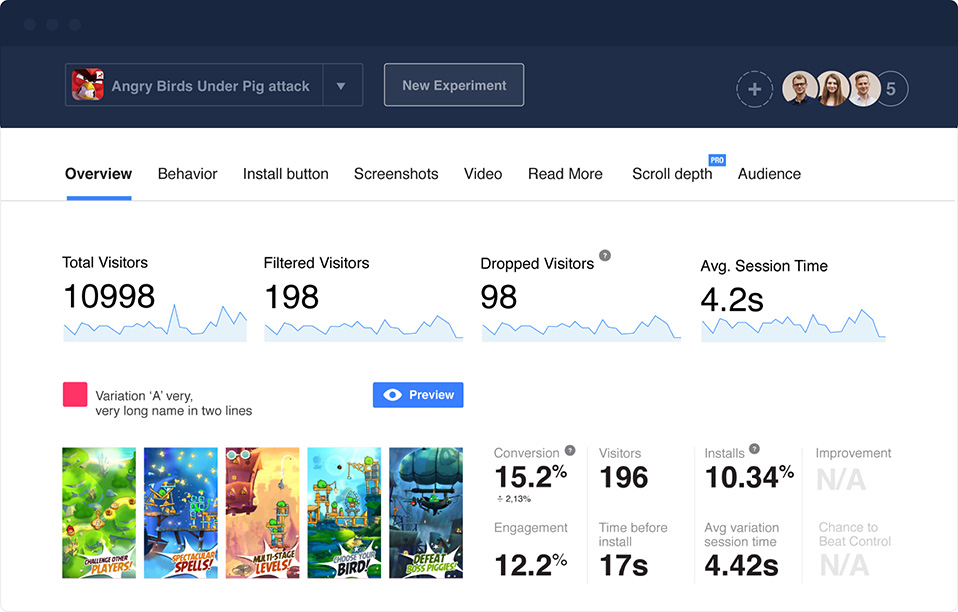 You can also check a walkthrough that covers test launch, sample results analysis and the insights SplitMetrics provides.
If you need any help getting started with mobile A/B testing, just shoot us an email at [email protected] and we'll arrange a demo or walkthrough.
Related links: