How Do I Create an Experiment?
Every element of your App Store profile impacts download rate of your app. SplitMetrics lets you optimize the experiences that you deliver on Apple App Store and Google Play and find out how different elements affect your conversion rates and revenue.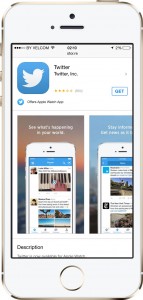 How does it work?
1.  Create an experiment in minutes
2.  Send traffic to your experiment (i.o. landing page)
3.  Analyze the results and release the perfect combination to the App Store or Google Play
4.  Get more installs

Setting up Experiments is easy, it takes you less than a minute:
Log into your SplitMetrics Dashboard, in the left-hand navigation find Experiments and click on Create New Experiment button.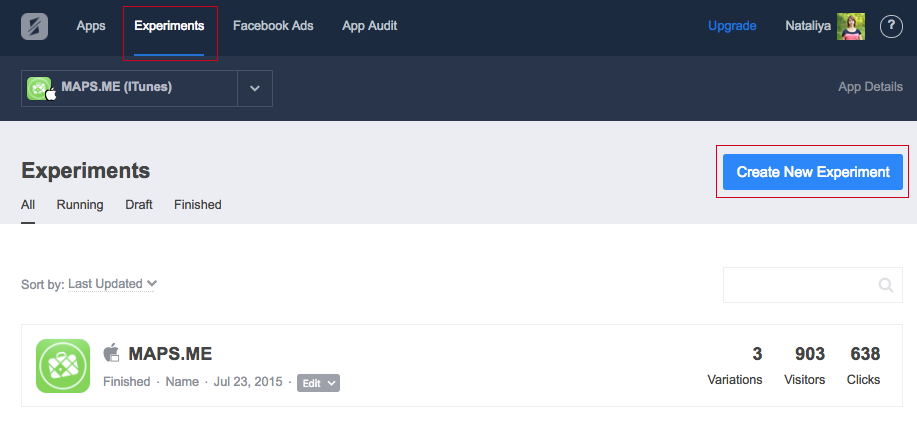 2. Find your app in the drop-down list or add a new one.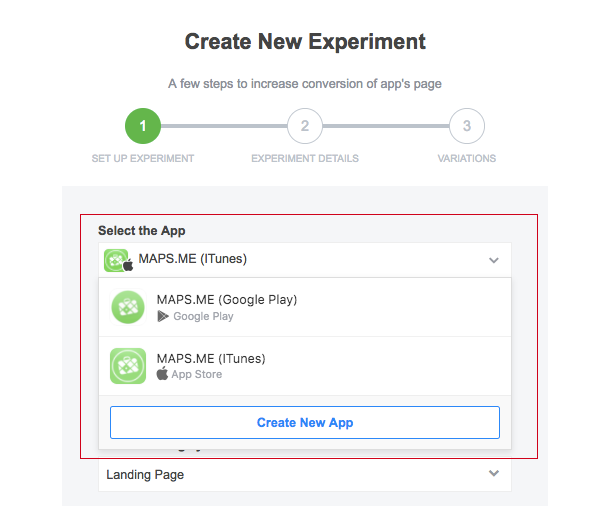 If your app is not yet released, you still can experiment with your store listing and hone in on the winning variation. 
3. After choosing the app, select the appropriate platform device, the store page and the element you are testing.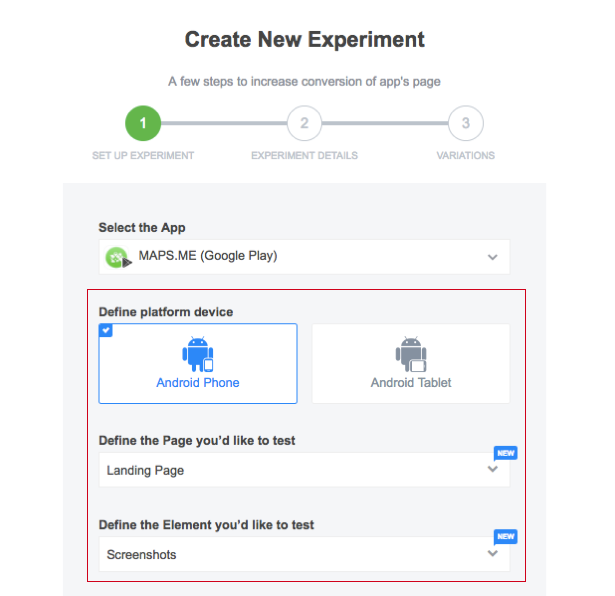 4. Review the info we pulled from Itunes or Google Play and specify details if needed. Enter details you want your users see on the experiment page.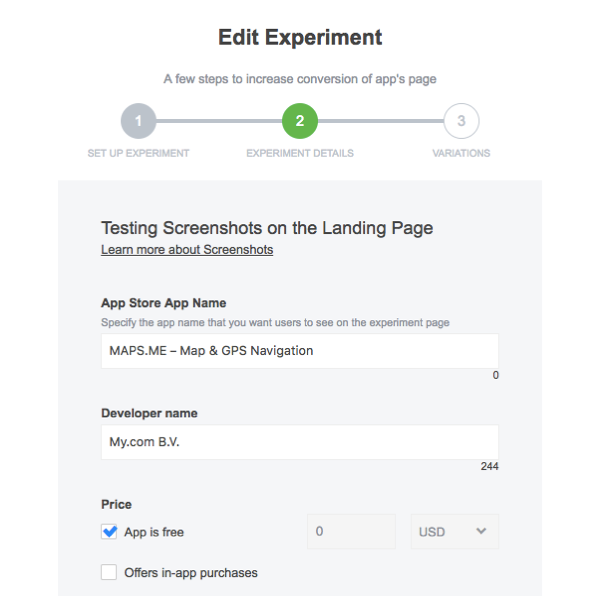 5. If you are running experiments in languages other than English, please select it in the drop-down list. We currently support English, Spanish, Italian, German, Japanese, Chinese, Dutch, Polish, Russian, French, Portuguese and Turkish.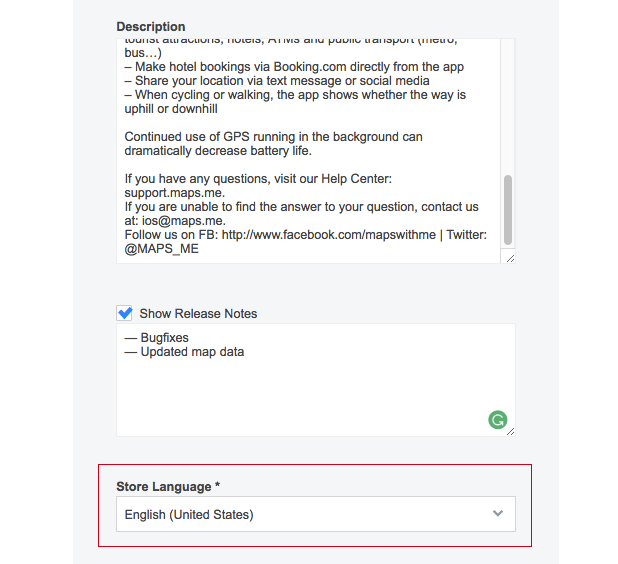 6. Edit the page variations. We recommend creating 3-4 variations and testing one variable at a time.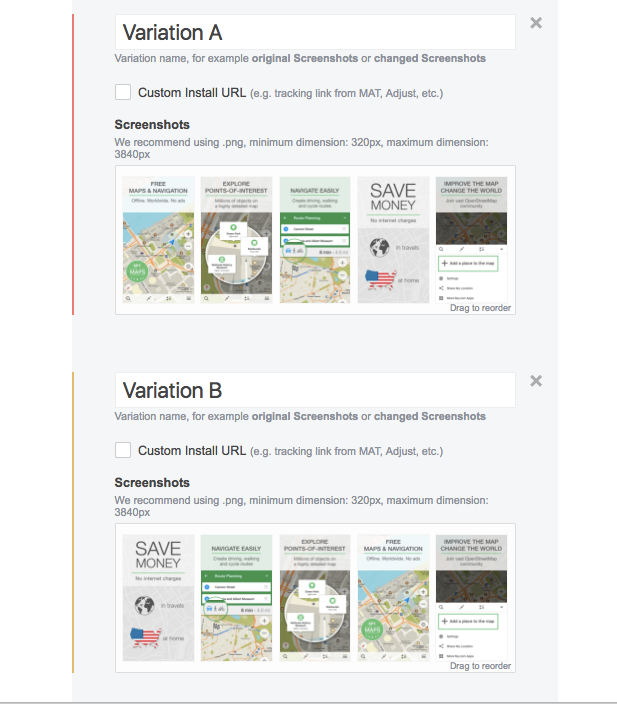 7. Once the experiment is published, please drive traffic to a single URL (we'll split the traffic equally between alternatives).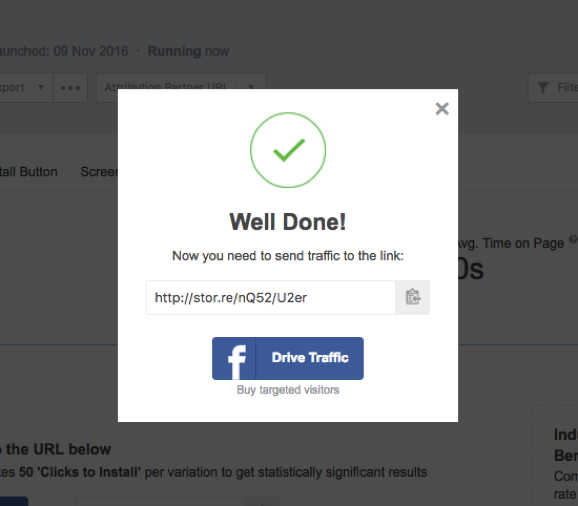 If you need any help getting started with mobile A/B testing, just shoot us an email at [email protected] and we'll arrange a demo or walkthrough.
Related links: