Smart Banner Integration Guide
Log in to your account and in the dashboard of your Experiment, find "Integrations". There, select "Website Smart Banner" and follow 2 easy steps:

Copy the unique code generated for your App and add it to each website page you'd like your banner to appear in.
Enable Smart Banners for your Experiment.
Once you've implemented Smart Banners, you can use them for all your future tests. What is awesome here is that we are smartly routing users to the appropriate platform of your experiment. The people with iOS devices will be directed to the iOS experiments, and Android users will be shown Android landing pages.
Analyzing Results
To get the breakdown of results by the user's home country, language and the devices that people were using when they saw your advert, please create a filter and apply it.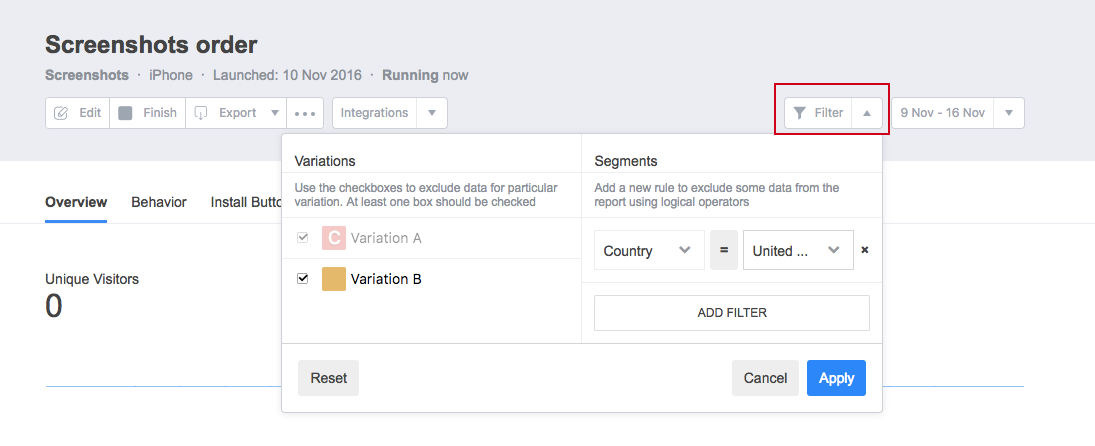 Smart Banners are really a great way to "smartly" detect your targeted users and drive them to the Experiment URL.