Test Screenshots
The right screenshots can convince users to download your app…or not. Upload and create an experiment to figure out which screenshots will bring you more installs. You can also test the order of the screenshots to find the winning combination.
1. Experiment with the order of screenshots
Try and switch screenshots to find the ones that "speak" to your audience. Users see screenshots not only on your app page, but also when they browse search results, so you want to put your best "player" first. Screenshot A/B testing will help you find the ones that showcase the core purpose and the key features of your app most prominently.




Paper by FiftyThree
2. Add captions
See if you can resize your screenshots to add space for short, descriptive text. Screenshot captions may help you articulate the app value and showcase its killer features to users.



Word of the Day by Unity
3. Create experiences
Choose the most important features of your app or the most fun parts of your game and recreate the experience. Say what it's like to use your app with the screenshots. Test and see which of the chosen parts and features are most appealing to users.



Elevate by Elevate
4. Capture the moment
Choose several striking moments and your most prominent characters of the game to give users a sneak peak of your game before they install it. Find out what draws people in and converts to more app installs.



Mirrors of Albion by Game Insight
5. Lure users in with badges and awards
Try adding badges and awards to screenshot graphics. Modesty is not the best policy for the app page, so showcase what you've got and see if it leads to better conversions.



WiFi Map by WiFi Map
6. Landscape or portrait?
Test and compare the performance of horizontal versus vertical screenshots. The time you put in designing both may be a worthy investment when you find the winning variation, especially if you're planning to promote a game.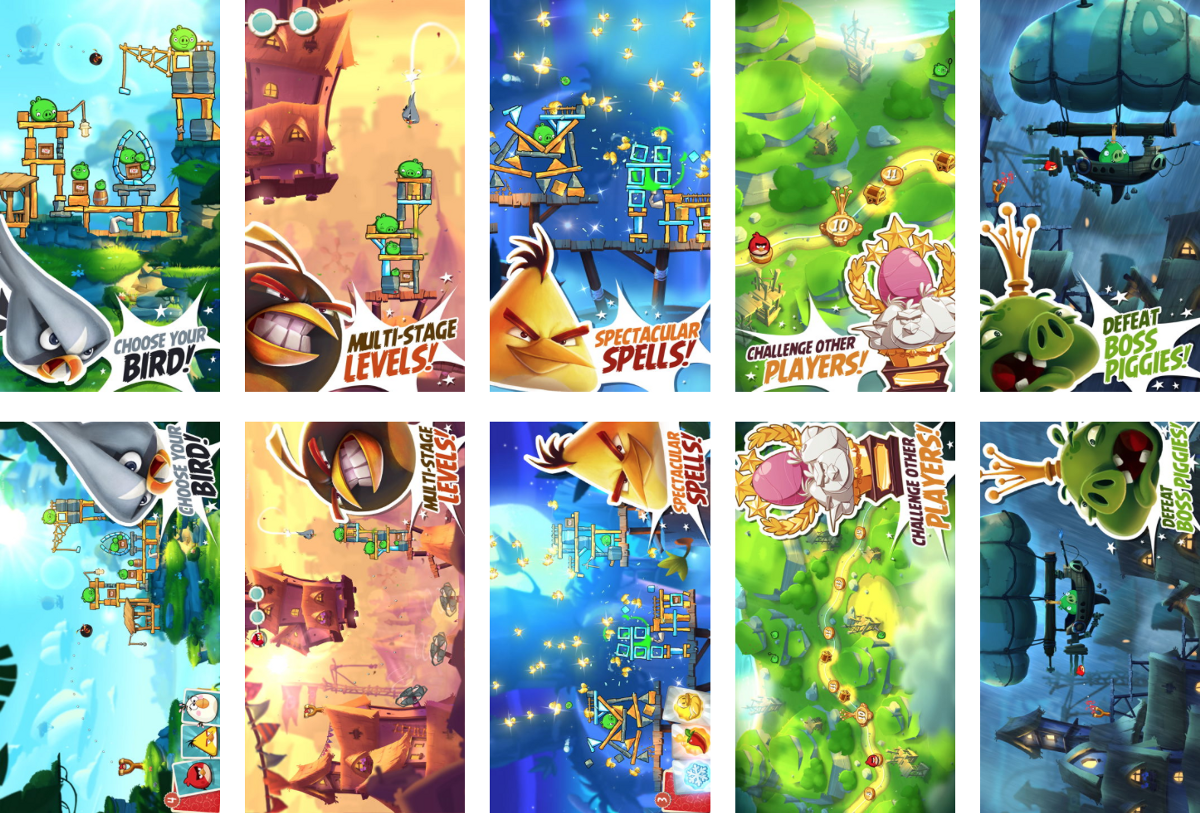 Angry Birds 2 by Rovio
7. Localize screenshots
If your app is available in other countries, try creating separate app pages for specific languages and countries. Personalizing your marketing messages for different audiences and cultures will make your ads more relevant and help you scale your business faster.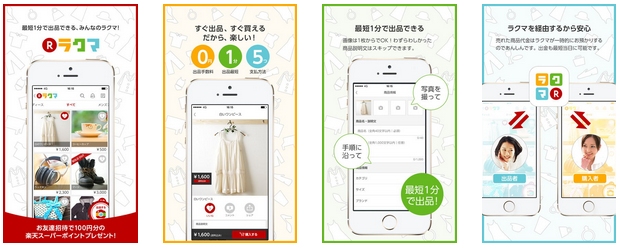 Shopping App by Rakuten